Utah has become the first state to pass laws requiring social media platforms to obtain age verification before users can register. The law is designed to force social networks to enforce parental consent provisions. As of March 2024, companies including Facebook, Instagram, Snap, TikTok and Twitter will be required to secure proof of age for Utah users via a valid ID instead of just letting people type in their birth date at sign-up. While Utah is out front on the issue, nine other states have proposed legislation that includes age checks, most recently Arkansas.
Engadget says privacy activists are concerned because there's no way to enforce such laws without verifying the age of every user.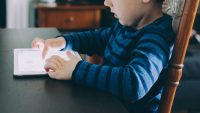 H.B. 311 and S.B. 152 inform the new Utah Social Media Regulation Act, which also takes steps to protect children from social network addiction and ad targeting. H.B. 311 "prohibits social media companies from broadly 'using a design or feature that causes a minor to have an addiction' to their platform" and grants the ability to collect damages "for addiction, physical, or emotional harm incurred as a result of using a social media platform," The Verge writes.
Social media companies will be liable for civil penalties of $250,000 "for each practice, design, or feature shown to have caused addiction" and "up to $2,500 for each Utah minor account holder who is shown to have been exposed," H.B. 311 says.
While 311 seems to focus on algorithms, specifying indemnification for content posted by third-parties, as is protected under federal section 230 of the Communications Decency Act, it adds that "notwithstanding" those provisions, the new law guarantees a "private right of action for harm to a minor" along with a "presumption of harm."
While rebuttable, presumptions are formidable legal hurdles that usually bode well for the movant. Big Tech cannot be pleased, even more so because the Utah state law is in clear conflict with federal section 230.
This suggests the Utah statute is designed to get the case before the Supreme Court and influence the feds on 230 yet again. SCOTUS currently has a similar case pending. The 311 liability language is generously broad, allowing an action for damages "for any addiction, financial, physical, or emotional harm suffered as a consequence of using or having an account on the social media company's social media platform."
S.B. 152 deals with enforcing age verification and obtaining parental consent for under-18 Utah residents who want to create social media accounts. It says personal information cannot be collected nor ads targeted where minors are concerned. Utah governor Spencer Cox signed the bills into law on March 23.
In addition to Arkansas, other state houses that are moving age-verification social media legislation through the pipeline are Connecticut, Florida, Missouri, New Hampshire, Pennsylvania, Rhode Island, Virginia and Washington.
"At the federal level, Senator Josh Hawley (R-Missouri) has proposed a bill that would prohibit teenagers under 16 from using social media entirely, and require social media companies to independently verify the ages of their users," Engadget writes, noting that "even the U.S. Surgeon General has suggested that 13 may be 'too young' for teens to use social media."