Bipartisan support is growing in the Senate for changes to Section 230, the part of the Communications Decency Act that grants federal immunity to social media platforms and other tech giants for content users post on their sites. At a combative Senate Judiciary Committee hearing Wednesday, lawmakers from both parties called for gutting major provisions of the legal liability shield, on which Big Tech has come to rely. Senators accused tech firms of putting profits over user safety and slammed the U.S. Supreme Court, which appeared to approach the matter with caution last month in Gonzalez v. Google.
Section 230's supporters say its protections are essential to the smooth functioning of the modern Internet, but critics say it's a law that has outlived its usefulness. "I don't think you can argue that Section 230 as it is currently written is essential to continuing the Internet," committee chair Richard Blumenthal (D-Connecticut) said at the hearing, according to Gizmodo.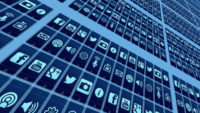 Josh Hawley (R-Missouri) claimed Section 230 "had been 'systematically rewritten' by courts over the past 20 years — often at the behest of Big Tech companies — to a point where it's now 'completely unrecognizable' from what Congress intended," Gizmodo writes, noting that he didn't offer any examples.
Indeed, the justices "seemed uniformly apprehensive about muddling with what some have referred to as, 'the backbone of the Internet,'" Gizmodo reports, contrasting that with senators who "appeared resolute in their desire to gut key parts of Section 230," railing over the course of two hours against protections they said were outdated and harmed users, suppressing deterrence for bad behavior by preventing parties who allege injury from seeking restitution.
"Big Tech, in their view, had repurposed a liability shield into a sword for promoting harmful, but profitable content," Gizmodo suggests, quoting Blumenthal saying that "Big Tech is making big bucks by driving content to people knowing of the harms that result. More eyeballs for more periods of time means more money."
Much of the senate debate, which included testimony from legal and social science experts, focused on algorithms that function as recommendation engines, prioritizing certain content. Senators compared those algorithms to "defective products."
Gizmodo reports that UC Berkeley computer science professor Hany Farid said holding platforms accountable isn't a function of over- or under-moderation of speech but about "faulty" algorithms and "design decisions that addict users 'in order to increase user engagement.'" The consensus seemed to be that lawmakers should take steps to ensure the algorithms are "safe" as they regulate other consumer products.
"Here's a message to Big Tech: Reform is coming. I can't predict it'll be in the next couple of weeks, or the next couple of months, but if you listen, you will hear a mounting consensus and a demand from the American public that we need to act," CNN quoted Blumenthal saying.