UPS's "Pulse of the Online Shopper" survey shows that 93 percent of customers are willing to take some action in order to qualify for free shipping. Not only will people do more to get free shipping, but 58 percent have also cancelled orders because shipping costs were too much, with 50 percent doing the same because the shipping wasn't free. Along with attraction to free shipping, there has also been a 12 percent increase in the amount of people that have returned an item.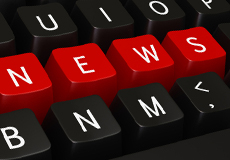 "I think the key thing that we see is that the cost of delivery still trumps the timing of the delivery. As long as it's cheap and hopefully free, people are willing to wait for those deliveries," said Bala Ganesh, UPS's retail director, in response to the 80 percent of customers willing to wait two extra days for free shipping.
Sixty-one percent of people also claimed that they prefer to look at products on a computer screen rather than a mobile device, and only 10 percent will research the product on the phone.
"Mobile tech has a ways to go before it can meet all the requirements of the savvy shopper," Ganesh added. "They haven't optimized the mobile experience yet."
The survey also cited that 41 percent of shoppers still prefer to make the purchase in the store rather than online.
"While customer satisfaction in the online shopping experience has stayed roughly the same, the bar keeps getting higher for expectations. Factors including the ease of returns, live chat capabilities and personalization in the checkout process all now count," explains The Wall Street Journal.
Topics:
Bala Ganesh
,
Computer
,
Delivery
,
Device
,
E-Commerce
,
Experience
,
Extra
,
Free
,
Mobile
,
Optimized
,
Personalization
,
Phone
,
Process
,
Pulse
,
Retail
,
Return
,
Satisfaction
,
Savvy
,
Screen
,
Shipping
,
Shopper
,
Shopping
,
Smartphone
,
Survey
,
Technology
,
UPS