Atlanta-based MovieStop, with 44 stores in 10 states, is launching a new digital platform that offers electronic sales of movies and TV shows, many to include UltraViolet functionality. MovieStop has been running a buy, sell, trade business model since 2004 that originated during its time as a subsidiary of video game retailer GameStop. It has partnered with Philadelphia-based FlixFling.com in the joint venture. FlixFling operates a cloud-based digital locker for independent movies.
FlixFling "just signed an agreement with the Digital Entertainment Content Ecosystem, which oversees UltraViolet — the industry-backed digital locker that promotes sellthrough and supports a range of file formats, encryption methods and connected devices," reports Home Media Magazine.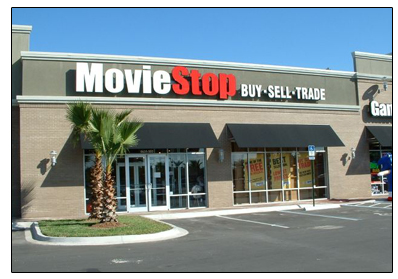 "MovieStop and FlixFling join a growing trend among retailers marketing digital (and physical) content stored in the cloud," notes the article. "Brick-and-mortar and digital platforms selling content with UltraViolet functionality include Best Buy's CinemaNow, Walmart's Vudu.com, Warner's Flixster.com, M-Go, Barnes & Noble's Nook.com and Kaleidescape.com, among others."
The partnership provides MovieStop with a digital option, while giving FlixFling access to more mainstream content and major studio titles. According to DECE, UltraViolet now has more than 15 million registered accounts.
"The deal allows us to turbo charge the whole UltraViolet initiative," said FlixFling founder and CEO Tom Ashley. "It exposes us to all of MovieStop customers. We view them as the ideal partner."
MovieStop's co-founder and CEO Russ Howard also sees the deal as an opportunity to educate consumers about UltraViolet.
"Our managers can hold the hand of consumers and say, 'Here's how you do it,'" Howard said. "We see it as bridging the gap between physical product today and the digital world of the future. There's a big chunk of the consumer that is really lost about UV."
"The executive said MovieStop tries to emulate GameStop's formula of melding consumers with appropriate game consoles and software that fit their needs and interests," explains the article. "In home video, the CEO said consumers have been bombarded with hype about Netflix and SVOD — a reality, he said that ignores the fact Netflix is largely a TV channel."
Topics:
Atlanta
,
CinemaNow
,
Cloud
,
Console
,
DECE
,
Film
,
FlixFling
,
Flixster
,
GameStop
,
Gaming
,
Georgia
,
Home Video
,
Howard
,
Indie
,
Kaleidescape
,
Locker
,
M-GO
,
Movie
,
MovieStop
,
Netflix
,
Nook
,
On Demand
,
Pennsylvania
,
Philadelphia
,
Program
,
Show
,
Stream
,
Streaming
,
Studio
,
SVOD
,
Television
,
TV
,
UltraViolet
,
UV
,
Video
,
VOD
,
Vudu