Twitter has plans to generate additional revenue from video ads that may be viewable by inactive participants of the social network. There are millions of people that have access to tweets all over the Web without being registered with their own Twitter accounts. Twitter's new plans include selling ads within the streams of tweets that appear on other apps and sites. Twitter reportedly detailed its proposed initiative to media buyers at the 2015 International CES in Las Vegas.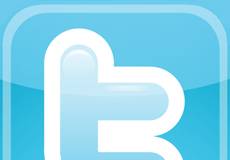 According to people familiar with the matter, Twitter is proposing to share the ad revenue with publishers of the other apps and websites.
"It isn't clear which publishers are on board," reports The Wall Street Journal. "The presentation at CES made references to ESPN's SportsCenter app and Flipboard. ESPN and Twitter have had talks about the idea, but so far haven't finalized a deal, one person familiar with the situation said."
Twitter is aiming to deliver "the largest daily audience online." Investors see the unregistered audience as an untapped market that can be easily targeted with advertising, especially with video content.
"Sometime over the next few months, Twitter users should start seeing more videos play automatically in their feeds. Six seconds of these videos will play automatically, and people will have the option to click to play these videos in their entirety," WSJ explains.
Video ads will display previews to encourage additional viewing. Such a model lends itself to sequential storytelling, which advertisers could use to their advantage.