Twitter is rolling out Twitter Circle globally on iOS, Android and on Twitter.com. The feature, which emulates Instagram's Close Friends, lets people tweet to a select circle of up to 150 connections. "With Twitter Circle, people now have the flexibility to choose who can see and engage with their content on a tweet-by-tweet basis," the company said, couching it as a way to "have more intimate conversations and build closer connections with select followers." Before posting on Twitter, users will now see an option to share tweets with either their circle or full followers list.
Circles can contain up to 150 people, and users can adjust who's in and who's out at any time, although users can create only one circle, Twitter said on its blog.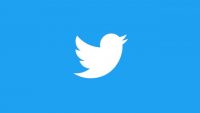 Followers will not be notified of any changes made to a circle. The only way for a follower to leave a circle is to block the person who created it. Testing began in May, "and the response was overwhelmingly positive" as to what the company says was a "highly-requested feature."
Users can add anyone to a circle, whether they're followers or not. "There's no limit to who you can include in a Circle, so you can go ahead and add Harry Styles, if you want — though celebs may ignore your tweets," writes TechCrunch.
People included in a Circle will see a green badge under tweets sent to the group. Twitter provides more details in a Twitter Circle FAQ.
"After this rollout, users have an option to post a tweet to their public timeline, to their Circle or to a community they are part of," notes TechCrunch.
"While the social network didn't officially admit this, Circle is one of the ways the company has come up with to stop people from locking down their profiles, while maintaining some degree of privacy around specific posts," TechCrunch explains. As with tweets from locked profiles, "users can't retweet the tweets posted in a Circle."
Twitter Circle functionality "could help users gain a little more control over their privacy without making their accounts completely private," says The Verge, warning that "content shared with your Circle is still subject to the platform's community guidelines, and it also doesn't stop other users from screenshotting your posts."
"Twitter Circle is a great step on our path to making Twitter a more personalized experience," said Twitter GM of consumer and revenue product Jay Sullivan (per 9to5Mac). "Whether people use it to blast their hot takes or share personal news, we want everyone to use Twitter on their own terms, and being able to tailor your conversations is key to that."