Hollywood casting directors are admittedly more mindful today of an actor's social media clout when determining whether or not to consider an individual for a leading role. Who actors portray on film or TV is equally important to who they are in their actual lives, especially on social media. Platforms such as Twitter and Facebook are means by which actors can directly interact with their fans, generate buzz about an upcoming movie or show, and get people to tune in or make their way to a movie theater.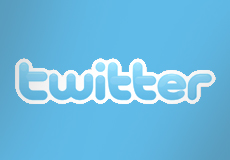 According to The Wrap, casting directors still believe that talent, above anything else, is an actor's most valuable asset. However, these same casting directors "also acknowledge that, increasingly, performers who have a strong social media following are more likely to get hired than those who don't."
"If it came down to two professional actors, one of whom had great visibility in social media and one who was barely recognizable, we'd go with the one who could get the numbers," said casting director Mike Fenton.
In 2013, Syfy's "Sharknado" not only went on to become the network's most watched movie at the time, but also one of the most talked about television events on social media, raking in as many as 5,000 tweets per minute for a combined total of tweets exceeding 381,000.
In preparation for the sequel, "Sharknado 2: The Second One," the producers requested that roles be filled by social media-savvy actors.
According to The Wrap, "it may not necessarily be the biggest stars who attract the largest followings." Emma Watson of the "Harry Potter" franchise and Vin Diesel of "The Fast and The Furious" movies, each have cults of Facebook followers with as many as 46 million and 90 million online fans, respectively.
However, a megastar like Viola Davis has a mere 157,000 Twitter followers despite her lead role in ABC's "How to Get Away With Murder."
Oliver Luckett, CEO of theAudience, helps his clients find online audiences by creating compelling story lines. In addition to helping to land jobs, a strong media presence can be worth a great deal of money.
"If the statement that I hear every day in the media is that the millennial generation is not watching television, then why in the world would I spend $50 million for TV ads?" said Luckett.