Game developer Zynga says it will launch the new HTML5-based game "Disco Loco 3D" exclusively on the social app TikTok. The single-player endless-runner game sees players collecting dance moves while avoiding obstacles as they walk down a catwalk, similar to Zynga's "High Heels." TikTok says the Zynga pairing aims to test its audience's general interest for in-app games, and says it's exploring opportunities with other game companies. Mobile games formatted in HTML5 are an economic way to reach a large audience of global users, including in emerging markets where low-memory devices on 2G and 3G networks are the norm. 
Google last year announced GameSnacks, an HTML5 gaming platform intended to make casual games easy to load on phones on any network. Facebook entered the cloud-gaming arena last year with Facebook Gaming on the web and for Android. And this year, Netflix added mobile games to its global subscriber offerings.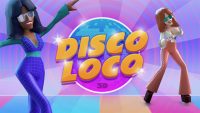 "The tech industry is making the connection between platforms where users go to be entertained or to socialize, and platforms dedicated to gaming," writes TechCrunch.
Earlier this year, TikTok released a game called "Garden of Good" in partnership with Feeding America, a non-profit that used the opportunity to fundraise. The game let TikTok users care for a garden that as it grew accrued points that could be used for donations to Feeding America.
Zynga's integration is a more traditional game, although it's not currently monetized. There are no in-app purchases or revenue share on the game's earnings, for example. Instead, the focus is on testing TikTok users' gaming appetite. Zynga said it sees TikTok as a platform that will allow it to reach new audiences.
Zynga touted "Disco Loco" as "the first HTML5 game developed by an official game studio partner for the platform" as part of the discussion surrounding Q3 earnings. The company reported revenue of $705 million, a 40 percent increase over the same period the prior year. Bookings of $668 million set a company record, up 6 percent year-over-year.
Zynga also announced the hire of former Coca-Cola exec Matthew Wolf to launch a blockchain gaming business. Crypto is starting to take off in gaming, where players use it to buy assets, points or NFTs.
VentureBeat writes that in the first half of the year, gaming companies Forte, Animoca Brands and Mythical Games raised a combined $349 million to fund blockchain initiatives. However, crypto gaming is still in its infancy, accounting for 5 percent of investment and 9 percent of total value.
To put it in perspective, VentureBeat notes that Zynga's August announcement that it was buying game studio StarLark — whose catalog includes a single mobile game, "Golf Rival" — for $525 million makes that one deal richer "than all of the money that went into crypto gaming in the first half of the year."