TikTok's lawyers filed suit with U.S. District Judge Carl Nichols to prevent the federal government from imposing a shutdown of operations on November 12, when companies will be banned from providing Internet hosting to TikTok. An attorney stated that, "competitors have already taken advantage of the government's highly-publicized intention to shut down the app to entice TikTok creators and users to switch platforms." Cloud platform provider Fastly saw its shares plummet after ByteDance, owner of TikTok, spent less than predicted in Q3.
The Wall Street Journal reports that, "the federal government is expected to file its arguments by October 23, and oral arguments are set for November 4." The Trump administration has targeted TikTok, which has 50 million daily active users in the U.S., "on grounds that Chinese owner ByteDance could share information on its users with China's government." TikTok denies the charge and "contends that the U.S. government's attempted ban is illegal and violates constitutionally protected free speech rights."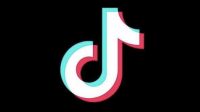 The Committee on Foreign Investment in the United States (CFIUS) is reviewing a potential deal for TikTok's U.S. operations with Oracle and Walmart. Treasury secretary Steve Mnuchin stated that TikTok Global would have to "provide assurances that the data of U.S. consumers is secure."
Last month, Judge Nichols agreed with TikTok to "grant a preliminary injunction to stop the Trump administration from banning new downloads ahead of the planned … shutdown." This week, TikTok comedian Doug Marland, fashionista Cosette Rinab and musician Alec Chambers "asked a Pennsylvania judge to stop the ban from taking effect, arguing that the move would cut off the stream of money they get from promotional and branding work." They all said they have tried and failed to "draw followers on the platforms other than TikTok."
TheStreet reports that analysts downgraded their ratings of cloud platform provider Fastly after it revealed it didn't meet its Q3 predictions. Shares were down 28+ percent in early trading. Previous predictions had Q3 revenue at $73.5 million but Fastly has now put that number between $70 million and $71 million.
Baird analyst William Power "cut his recommendation to neutral from outperform and lowered his one-year price target to $85 from $105 … [and] Stifel analyst Brad Reback also downgraded Fastly to hold from buy and lowered his one-year price target to $77 from $98." This is not the first time that Fastly "has been negatively impacted by its dependence on ByteDance."
In August, chief executive Joshua Bixby "told analysts ByteDance accounted for about 12 percent of Fastly's revenue over the previous six months … [and] less than 50 percent of that revenue was from the U.S.," which caused shares to drop.
Related:
TikTok Chief Security Officer Says Its Servers Are Already Separate From ByteDance, The Verge, 10/15/20
WeChat Judge Unlikely to Let Ban Go Forward Amid U.S. Appeal, Bloomberg, 10/15/20
Topics:
Alec Chambers
,
App
,
Baird
,
Brad Reback
,
Branding
,
ByteDance
,
Carl Nichols
,
CFIUS
,
China
,
Cloud
,
Cloud Platform
,
Cosette Rinab
,
Donald Trump
,
Doug Marland
,
Fastly
,
Free Speech
,
Government
,
Internet
,
Joshua Bixby
,
Oracle
,
Promotion
,
Security
,
Social Media
,
Steve Mnuchin
,
Stifel
,
TikTok
,
TikTok Global
,
Walmart
,
WeChat
,
William Power