The younger demographic that gravitates to TikTok is turning it into a political force, forming political coalitions — called hype houses — for their favored candidates, fact-checking others, posting news updates and commenting in real-time. Hype houses come in conservative, liberal, bipartisan and undecided flavors, and are amassing hundreds of thousands of followers. Reddit chief executive and co-founder Steve Huffman, however, is concerned about TikTok's privacy policies, calling the app "fundamentally parasitic."
The New York Times reports that, "these TikTok users are building short-form TV networks, each with a cast of talking heads." TikTok influencer Sterling Cade Lewis, 19, who has almost 100,000 followers, dubs the app "cable news for young people," in large part because of its videos' 15-to-60 second run time.
"Being able to make shorter videos and educational clips, it's easier to connect with a younger generation who's just swiping through their phones 24/7," he said. In the United Kingdom, TikTok users opined on Brexit via "lip syncs, skits and 'checks' (self-assessments, essentially)."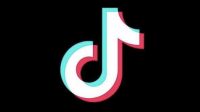 In the U.S., "political hype houses were born out of this enthusiasm for election-related content … [and] often rely on popular trends and dances." Most of the videos, NYT notes, revolve around Donald Trump and Bernie Sanders.
For those who won't be old enough to vote in November, campaigning on TikTok is a way to make an impact — and quickly go viral. For that reason, "TikTok has struggled to prevent conspiracy theories from spreading across the app," with non-profit Media Matters "recently issu[ing] a report on the platform's role in spreading false information on the coronavirus."
A TikTok spokeswoman wrote that, "our Community Guidelines do not permit misinformation that could cause harm to our community or the larger public." Debunking misinformation has become a concern of some political hype houses; Jordan Tirona, 19, recently made a TikTok video to squash the post claiming that Bernie Sanders "intended to tax Americans making more than $29,000 a year at a rate higher than 50 percent."
The Verge reports that Reddit's Huffman "specifically called out TikTok's practice of fingerprinting to track devices as being of particular concern," dubbing it "truly terrifying." Multimedia journalist Matthias Eberl reported on his blog that TikTok uses audio and browser tracking to "determine which users are watching and sharing a video on both the app and on the web."
He is also skeptical of the claim made by TikTok parent company ByteDance that "its fingerprinting techniques are used to identify malicious browser behavior," noting that "the website still appears to work perfectly fine when those scripts are disabled."
Facebook chief operating officer Sheryl Sandberg is another tech executive concerned about TikTok, noting the app's explosive growth. She echoed Huffman's security concerns, which The Verge deems "a little ironic" given Facebook's "recent issues with scandals like the Cambridge Analytica breach and its $5 billion Federal Trade Commission fine over privacy concerns last year."
Topics:
Bernie Sanders
,
Brexit
,
ByteDance
,
Cable News
,
Cambridge Analytica
,
Coronavirus
,
Donald Trump
,
Facebook
,
Fingerprinting
,
FTC
,
Hype Houses
,
Jordan Tirona
,
Matthias Eberl
,
Media Matters
,
Misinformation
,
Politics
,
Privacy
,
Reddit
,
Sheryl Sandberg
,
Social Media
,
Sterling Cade Lewis
,
Steve Huffman
,
TikTok
,
Video