TikTok chief executive Kevin Mayer published an open letter aimed at regulators intent on curbing its reach. After listing some of the app's accomplishments in its thus-far short term in social media, he focused on charges critics are levying. He admitted that, "with our success comes responsibility and accountability," but insisted that the company is made up of "responsible and committed members of the American community that follows U.S. laws." The company has launched an effort to win over critics with increased transparency.
Engadget reports Mayer added, "we believe that all companies should disclose their algorithms, moderation policies and data flows to regulators." In March, the company stated that "its Transparency and Accountability Center would enable (authorized) third-parties to examine how TikTok works," including its source code, algorithms and moderation.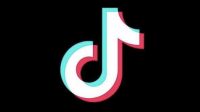 Mayer also noted that Facebook's soon-to-debut Reels, aimed at competing with TikTok, is "another copycat product." "TikTok has become the latest target, but we are not the enemy," he said.
The New York Times reports that, "as it has become one of the most popular apps in the world, TikTok has accumulated many of the same problems that other large-scale social networks have," including conspiracy theories, misinformation, extremism and activists. But its single biggest problem is that it is owned by "ByteDance, one of the largest tech companies in China … [which] has become a subject of intense scrutiny by lawmakers, regulators and privacy activists in recent weeks."
In response, the company hired lobbyists, brought in former Disney exec Mayer and "is reportedly exploring selling a majority stake in the company to American investors." TikTok spokeswoman Jamie Favazza revealed that the company has "tripled the number of employees in the U.S. since the start of 2020 … with plans to hire 10,000 more people over the next three years in places like Texas, New York and Florida."
NYT notes that, "like all Chinese tech companies, ByteDance is required to abide by Chinese censorship laws, and it could be forced to give user data to the Chinese government under the country's national security law." TikTok has repeatedly responded that it stores data in Virginia and Singapore and that its moderation is led by U.S.-based teams "and not influenced by any foreign government."
It has also pledged that TikTok "had not and would not give data to the Chinese government." But NYT notes that TikTok's biggest critics can be motivated by the desire to appear tough on China (including Trump and other lawmakers) or, in the case of rivals like Facebook, by wanting to "kneecap one of their major competitors."
NYT concludes that it is "not convinced that TikTok is inherently more threatening to Americans than any other Chinese-owned app that collects data from Americans," pointing out WeChat, Alibaba and "League of Legends" maker Riot Games, owned by Tencent. Rather than banning TikTok, it suggests, "why not make an example of it by turning it into the most transparent, privacy-protecting, ethically governed tech platform in existence?"
"Forcing TikTok to operate in a radically transparent way would go a long way toward assuaging Americans' fears. And it could become a test case for a new model of tech regulation."
Related:
ByteDance Investors Value TikTok at $50 Billion in Takeover Bid, Reuters, 7/29/20
Why It Matters That TikTok Wants to Reveal Its Algorithms, Recode, 7/29/20
TikTok CEO Kevin Mayer Slams Facebook for Attacks 'Disguised as Patriotism', CNBC, 7/29/20
Biden Campaign Tells Staff to Delete TikTok From Their Phones, CNN, 7/28/20
TikTok's Parent Said to Weigh Selling a Majority Stake in the Video App, The New York Times, 7/23/20
Combative TikTok Founder Races to Save App Before Trump Ban, Bloomberg, 7/23/20
TikTok Starts $200 Million Fund to Help U.S. Stars Make Careers, Bloomberg, 7/23/20
TikTok Launches Anti-Disinformation PSA Campaign to Warn Users About Spreading Fake Info, Variety, 7/17/20
TikTok Expected to Operate as a U.S. Company, White House Adviser Says, Reuters, 7/16/20
Topics:
Alibaba
,
ByteDance
,
Censorship
,
China
,
Disney
,
Donald Trump
,
Facebook
,
Florida
,
Jamie Favazza
,
Joe Biden
,
Kevin Mayer
,
League of Legends
,
Privacy
,
Reels
,
Regulator
,
Riot Games
,
Security
,
Singapore
,
Tencent
,
TikTok
,
Transparency
,
Video
,
WeChat