Online influencers have become an important feature of social media, and marketers have learned to take full advantage of them, analyzing follower engagement and applying analytics to understand ROI. Over time, influencer-focused marketing has revealed that even the biggest influencers don't necessarily translate to sales. However, a number of compelling trends are emerging: brands are finding that the followers of nano-influencers are often more engaged, numerous influencers are discovering success with their own product lines, and residential spaces ideal for an Instagram aesthetic have proven effective for marketing.
In identifying three key trends in this area, Forbes reports that the first is a rise in so-called nano-influencers, who have 1,000 to 5,000 followers. Brands value such influencers because they have six times the engagement of the bigger influencers and their followers are real. Heartbeat chief operating officer Kate Edwards works with over 200,000 nano-influencers and 250 brands, including Girlboss and H&M.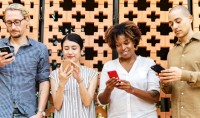 "Brands have always known that word-of-mouth marketing works well, but it hasn't been until now that we've had the technology to activate this channel in a scalable, cost-effective way," she said. "That's why brands are moving away from influencers and celebrities, and more toward recognizing the voices of everyday consumers."
A second trend has been influencers monetizing their followings by launching products. Gen Z influencer Emma Chamberlin, who has 5.2 million Instagram followers and 5.6 million YouTube subscribers, launched High Key, a fashion and accessories line that she promoted via her social channels and an exclusive partnership with shopping app Dote. The entire collection sold out in two hours.
"Influencers are gravitating towards using platforms like Shopify with full-service software solutions which keep overhead costs low, and in doing so, social media influencers find incredible success with their own branded lines," says Forbes.
Last, another trend is to "photograph content in residential spaces specifically designed with Instagram-ready aesthetics." One example is Michael Grova, who rented his San Francisco home to "top-tier influencers like Stuart Weizman and Mia Colona and brands like Lululemon and Urban Outfitters."
"I believe there is a movement towards an increase in content creation at the individual and brand level," he said. "Residential spaces will continue to be used for these shoots as a growing desire develops to represent our lives as Instagram worthy. The content being created in these spaces is often aspirational, in that it artistically depicts the life of the model's dream."