Apple, Facebook and Google have been preparing for announcements from the Department of Justice (DOJ) and the Federal Trade Commission (FTC) that leading U.S. tech companies were going to be closely scrutinized for evidence of antitrust behavior. The news has sent shares roller-coasting but the three companies' lawyers are, said sources, taking a "wait-and-see" approach. While Apple has been battling antitrust battles for years and Google has already faced antitrust investigations in the U.S. and Europe, some experts believe Facebook is not as prepared for the coming scrutiny.
Bloomberg reports, "the move toward formal investigations, coupled with a new effort from lawmakers on the House Judiciary Committee to look at antitrust violations by the tech giants, is a clear escalation from the political rhetoric of the past year, led by U.S. President Donald Trump." At the Information Technology & Innovation Foundation, president Rob Atkinson said that "over the next 18 months you're going to see FTC and DOJ certainly be making a lot more noise."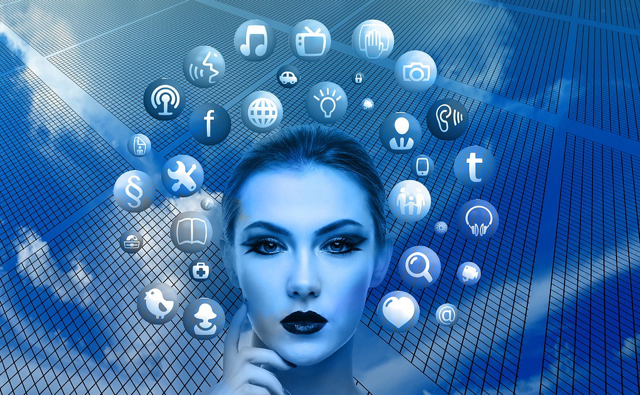 Last year, Amazon hired attorney Bryson Bachman, former counsel to the former head of DOJ's antitrust division Makan Delrahim. That division's former head of the San Francisco office, Kate Patchen, joined Facebook last year, and Google's in-house attorneys include "Rob Mahini, who came from the FTC in 2012, and Stewart Jeffries, who was an antitrust counsel for the House Judiciary Committee until 2011."
The companies also set records for spending on lobbying efforts in 2018, and each company is pursuing its own strategy to establish a defense early on. Facebook chief operating officer Sheryl Sandberg, for example, warned that "the U.S. shouldn't break up its home-grown tech leaders, because it could give China an advantage in the race for tech dominance."
The FTC is also investigating Facebook for its privacy practices "as part of a consumer protection investigation," and "Apple has already been fighting a major antitrust battle in the courts for years over whether the 30 percent fee it charges developers to sell software in its app store is an abuse of its power."
The Wall Street Journal reports that, in addition to bringing in new heads of legal and communications teams, Facebook has also hired former U.K. deputy prime minister Nick Clegg to lead lobbying and public relations. He and the new heads of its legal and communications teams are replacing several long-time executives who have left the company. Facebook's new general counsel, Jennifer Newstead, was formerly the State Department's top legal adviser.
Facebook is also trying to fill a new position for senior public policy manager, competition. But the scrutiny created by such missteps as the Cambridge Analytica scandal has made it difficult to recruit top talent, said a company executive, who added that Facebook is "sustaining the greatest scrutiny of any company, and they're woefully unprepared for that."
Public Knowledge president Gene Kimmelman, who was a former DOJ antitrust division chief counsel, noted that "Google's been at this for a long time … [but] for Facebook, maybe this is a newer thing." A former FTC official agreed, "at Apple and Google, those people have been in the job for four, five years … at Facebook, they're figuring it out, and it's way too late."
Related:
Tech Giants Google, Facebook and Amazon Intensify Antitrust Debate, The Wall Street Journal, 6/8/19
Why Free Is Too High a Price for Facebook and Google, The Wall Street Journal, 6/8/19
Topics:
Amazon
,
Antitrust
,
Apple
,
Bryson Bachman
,
Cambridge Analytica
,
Department of Justice
,
Donald Trump
,
Facebook
,
Federal Trade Commission
,
Gene Kimmelman
,
Google
,
ITIF
,
Jennifer Newstead
,
Kate Patchen
,
Makan Delrahim
,
Nick Clegg
,
Privacy
,
Public Knowledge
,
Rob Atkinson
,
Rob Mahini
,
Sheryl Sandberg
,
Stewart Jeffries