In 2014, TCL's first Roku-driven smart TVs were aimed at consumers on a budget. Now, TCL is debuting two lines of higher-ticket TVs. The P and C series are the first 4K Roku TVs with Dolby Vision HDR. They also have Roku's latest operating system, which allows the user to pause live TV for up to 90 minutes if he adds a USB flash drive to the TV. Another option enables recommendations of content based on viewing patterns. The P Series offers Dolby Vision HDR with local dimming; the C Series features a more contemporary design.
According to Variety, the P Series offers screens from 50-to-65 inches; the 55-inch model will be available for $600 on Amazon later this month (pricing for the 50- and 65-inch models have not yet been revealed). The C Series features screens from 55-to-75 inches and are priced between $700 and $2,000.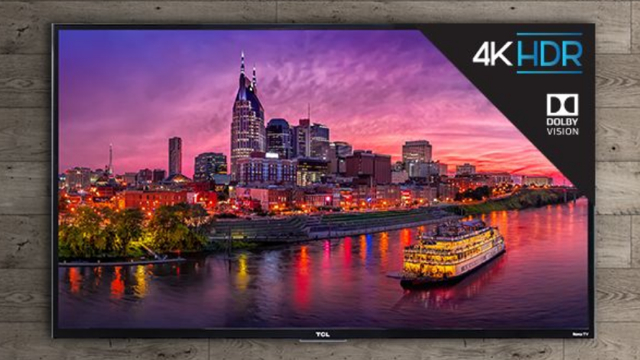 Although TCL has used other smart TV operating systems outside the U.S., company director of product development Aaron Dew says the Roku partnership is ideal in the U.S., "where Roku is more of a household name" and "has most apps, and no interest in pushing its own services."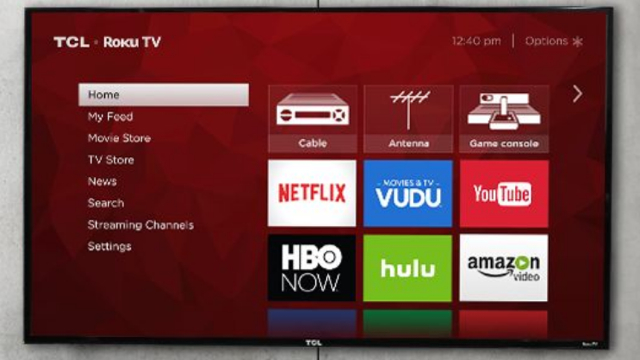 The Verge adds that, "all models feature 72 zones of contrast control, support both Dolby Vision and HDR10." A wider color gamut, says TCL, "covers nearly all of the DCI-P3 color standard." Although the P Series sets have the edge on image quality, the C Series offers the more modern slim design. The C Series 55-inch will cost $700, the 65-inch $1,100 and the 75-inch $1,500.
Amazon and Netflix now offer about 100 hours of HDR programming.
Topics:
4K
,
Aaron Dew
,
Amazon
,
DCI-P3 Color Space
,
Dolby Vision
,
HDR
,
HDR10
,
Live TV
,
Manufacturers
,
Media Player
,
Movie
,
Netflix
,
Operating System
,
Roku
,
Smart TV
,
Streaming
,
TCL
,
TCL C Series
,
TCL P Series
,
Television
,
UHD TV
,
Ultra HD
,
USB
,
Video