A group of 26 Taylor Swift fans have filed a lawsuit against Ticketmaster, alleging anticompetitive conduct and fraud after a glitch resulted in the ticketing service canceling sales to Swift's "Eras" tour, leaving thousands of fans — some of whom waited four to eight hours in ticket queues last month — "empty-handed and unhappy," according to The New York Times. Their outcry resulted in not only a 33-page complaint filed in California Superior Court in Los Angeles, but also Congressional demands to unwind the 2010 merger of Ticketmaster and Live Nation. Swift's 52-show Eras tour is scheduled to begin in March.
"The complaint accuses Ticketmaster of anticompetitive conduct, saying the company has long perpetuated a 'scheme' by forcing fans to exclusively use it for presale and sale prices, which are higher than what a competitive market price would be," writes The New York Times.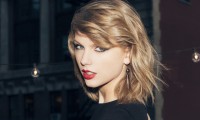 "Ticketmaster also 'forced attendees to exclusively use' the platform that it operates for the resale of tickets, called the Secondary Ticket Exchange, to obtain fees and profits above what it could earn in a competitive market, the complaint states." Such "anticompetitive behavior," harms fans and the ticket market, per the lawsuit.
Calling the incident "a presale debacle," NBC News reports "the plaintiffs are seeking a penalty of $2,500 against Ticketmaster for every violation of California's Business and Professions Code, section 17200" for causes of action that include "alleged breach of contract, intentional misrepresentation, fraud, fraudulent inducement and several antitrust violations."
"We believe that both Taylor Swift and her fans were hurt by Ticketmaster. Ticketmaster messed with the wrong fan base," a plaintiffs' attorney, Jennifer Kinder, said in a statement reprinted by NBC News. NYT quotes Swift calling the incident "excruciating."
Ticketmaster says that on November 15 it sold more than two million tickets for the Eras tour, "the most for an artist in a single day," per NYT. The "staggering number of bot attacks as well as fans who didn't have codes" to buy tickets, resulted in 3.5 billion system requests, four times its previous peak," NYT writes of Ticketmaster's defense.
Live Nation, which owns Ticketmaster, was under scrutiny for its domination of the ticket business prior to this incident. "The Justice Department has in recent months been investigating its practices and whether the company maintains a monopoly over the multibillion-dollar live music industry, according to two people with knowledge of the matter," NYT reports.
The Washington Post describes the lawsuit as "personal for Kinder, who said she has been a 'Swiftie' for around 10 years and tried to get 'Eras' tickets for herself and her 11-year-old daughter" after they lost the opportunity to see Swift on 2020's  "Lover Fest" tour, which was canceled due to COVID-19.
Ticketmaster "apologized to Swift and her fans, 'especially those who had a terrible experience,'" and "also released an explainer on the 'Eras' tour sales," WaPo points out.
Topics:
Antitrust
,
Bot
,
Business and Professions Code
,
California Superior Court
,
Class Action Lawsuit
,
Competition
,
Concert
,
Congress
,
COVID-19
,
Department of Justice
,
Fans
,
Fraud
,
Jennifer Kinder
,
Live Nation
,
Los Angeles
,
Music
,
Resale
,
Secondary Ticket Exchange
,
Taylor Swift
,
Ticketing
,
Ticketmaster