The U.S. Supreme Court opted to uphold the status quo as concerns Section 230 of the Communications Decency Act, opting in two separate cases not to strike down as unconstitutional the statutory provision that shield social media platforms from liability for user posts. The rulings, which involved Google, Twitter and Facebook, were greeted with relief by Big Tech. Although Congress has been vocal about paring back Section 230, a change in the law would be far less disruptive than the seismic aftershocks that would inevitably have been triggered by a reversal.
"Companies, scholars, content creators and civil society organizations who joined with us in this case will be reassured by this result," Google general counsel Halimah DeLaine Prado said in a statement following last week's ruling.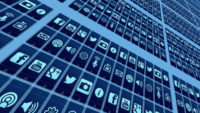 "The Supreme Court handed twin victories to technology platforms on Thursday by declining in two cases to hold them liable for content posted by their users," reports The New York Times, noting that "the rulings did not definitively resolve the question of what responsibility platforms should have for the content posted on and recommended by their sites, an issue that has grown increasingly pressing as social media has become ubiquitous in modern life."
Leaving the matter for another day will give Congress time to act in clarifying platforms' responsibilities and whether they are editorial curators or mere pipeline purveyors no more liable for missteps than the average freeway would be for a vehicle crash.
Although the justices' questions during oral argument in both cases left observers feeling the court was reluctant to upset the statutory apple cart, one ruling took the position that the petitioners did not meet the burden of directly and conclusively linking the defendants to harmful behaviors, while the other punted based on insufficient claim for relief.
In Twitter v. Taamneh, the family of Nawras Alassaf sued Twitter, YouTube parent Google and Facebook for allowing ISIS to have a voice on their platforms after the terrorist group claimed responsibility for a 2017 Istanbul nightclub attack that resulted in Alassaf's death.
"Plaintiffs' allegations are insufficient to establish that these defendants aided and abetted ISIS in carrying out the relevant attack," Justice Clarence Thomas wrote on behalf of the court, noting that the defendants managed massive amounts of content. "It appears that for every minute of the day, approximately 500 hours of video are uploaded to YouTube, 510,000 comments are posted on Facebook, and 347,000 tweets are sent on Twitter," Thomas wrote.
In Gonzalez v. Google, the family of Nohemi Gonzalez, who was killed in a terrorist attack on a Paris restaurant in 2015, "argued that YouTube, a subsidiary of Google, had used algorithms to push Islamic State videos to interested viewers," NYT writes, adding that in a short, unsigned opinion, "the court said it would not 'address the application of Section 230 to a complaint that appears to state little, if any, plausible claim for relief.'"
"Digital rights groups are among those who have welcomed the SCOTUS rulings," writes Engadget, which included a quote from Electronic Frontier Foundation civil liberties director David Greene stating "we are pleased that the Court did not address or weaken Section 230, which remains an essential part of the architecture of the modern Internet and will continue to enable user access to online platforms."
Related:
Supreme Court Hands Win to Twitter, Facebook, Google in Liability Cases, The Wall Street Journal, 5/18/23
Twitter, Google Win Big at Supreme Court, Politico, 5/18/23