Four in five U.S. homes now have a smart TV, accounting for three in five TV sets, according to the fifth annual Hub Entertainment Research "Evolution of the TV Set" survey, which found streaming is growing commensurate with penetration of the intelligent displays. About 64 percent of viewers use their smart TVs to stream video, while roughly half use the connected devices to stream music or other audio content, the study found. The 74 percent of households that own at least one smart TV is up from 61 percent in 2020. Additionally, Horowitz Research found that consumers are increasingly turning to curated collections and hubs for content discovery.
The nearly two-thirds of smart TV homes that are streaming video today is a dramatic contrast from the 47 percent reporting the use case in 2020. "The dual increase in ownership and usage for viewing is a clear signal smart TVs are gaining traction, and gradually replacing separate streaming devices like Roku or [Amazon's] Fire TV sticks or boxes, the researchers said," according to TV Technology.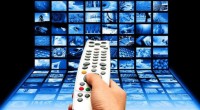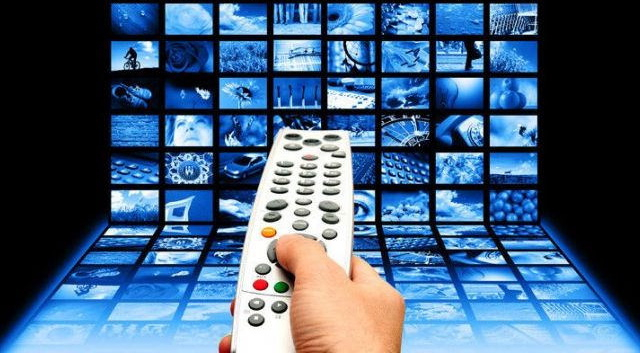 The shift in how content is accessed "means challenges to incumbent firms in the TV ecosystem as alternative content providers, advertising sellers, and gatekeepers dramatically increase their presence through the growth of smart TV," Hub senior consultant and study co-author David Tice says in TV Technology, pointing out that the evolved TV displays are "making valuable new features available to viewers, whether it be better quality picture and sound, streaming, apps, or voice control."
The new dynamic prompts the Hub study — an excerpt of which is available free on the company's website — to explore "who is the gatekeeper: the operating system (OS) of the manufacturer of the smart TV or of the streaming media player?"
Among the findings reported in TV Tech:
Half of respondents (52 percent) say the TV set they use most often has a remote control with voice command capability, up from only 38 percent in 2020.
One third (30 percent) of respondents have linked their smart TV to a smart speaker to enable voice control — up from 25 percent in 2020.
Three in 4 smart TV owners (77 percent) say they use their set for more than just watching TV or movies (up from 6 in 10 [63 percent] in 2020.)
The most popular non-TV feature on smart TVs is streaming music or other audio content: 49 percent say they have used their smart TV for this, almost doubling since 2020.
The second most used feature is casting or mirroring another device's screen on the smart TV.  Over a third (38 percent) said they have done this in 2023 — nearly triple the number in 2020.
The survey queried 2,504 U.S. consumers, with interviews conducted in May 2023.
Related:
Study: Streamers Value Curated Hubs, Advanced Television, 7/25/23
Study: Consumers Turn to Curated Hubs to Find Content in Crowded Streaming Landscape, TV Technology, 7/24/23
Older Millennials Prefer Streaming TV, While Gen Z Opts for User-Generated Content, Fast Company, 7/27/23