Online streaming earned another boost in credibility last night when Amazon and Netflix both won Golden Globe Awards. Jeffrey Tambor won Best Actor in a TV Comedy for his role in "Transparent." The show also won for Best Comedy Series (beating Netflix's "Orange Is the New Black"), a major coup for Amazon. Meanwhile, Netflix was nominated in seven major categories, and Kevin Spacey took home Best Actor in a TV Drama for his work on "House of Cards."
Although "Orange Is the New Black" did not win any awards, it was recognized with nominations in three categories — Best Comedy Series, Best Actress in a Comedy Series (Taylor Schilling), and Best Supporting Actress in a Comedy Series (Uzo Aduba).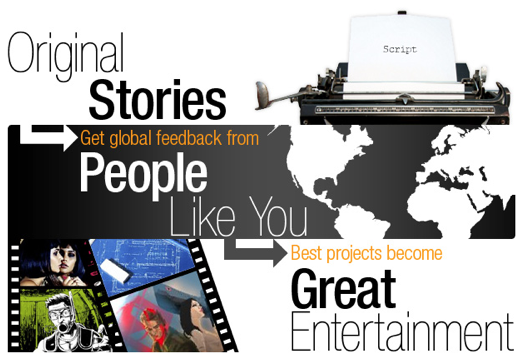 Win or lose, the nominations are important for online streaming as a marketing mechanism, since the attention serves as a reminder to consumers regarding what can be streamed online — and what they might be missing.
"When these budding programs win prestigious awards in major categories, their online exclusivity puts added pressure on consumers who have yet to sign up for Netflix or Amazon Instant Video," suggests TechCrunch. "Both the Golden Globes and the Emmys will play a role in the success of original programming from Netflix and Amazon."
Last year, Netflix earned 31 nominations at the Emmy Awards and won seven, which was a major boon for the company.
"Netflix, Amazon and Hulu combined offer on-demand and unlimited access to most of the best television out there," notes TechCrunch, "and award-winning programming stands as proof that these companies can not only distribute content in a way that consumers absolutely love, but they can create it, too."
Topics:
Amazon
,
Amazon Instant Video
,
Comedy
,
Drama
,
Emmy Awards
,
Golden Globe Awards
,
HFPA
,
House of Cards
,
Hulu
,
Internet
,
Jeffrey Tambor
,
Kevin Spacey
,
Marketing
,
Movies
,
Netflix
,
Orange Is the New Black
,
Original Series
,
Streaming
,
Subscription
,
Taylor Schilling
,
Television
,
Transparent
,
TV Shows
,
Uzo Aduba
,
Video
,
VOD