Criterion announced yesterday that all of its films from the Criterion Collection are available for free streaming via Hulu through this weekend only. "The company has routinely offered up selections from its catalog — normally exclusive to paying Hulu Plus subscribers — for complimentary viewing, but now it's opening up the floodgates and making hundreds of classic motion pictures available at no cost," reports The Verge.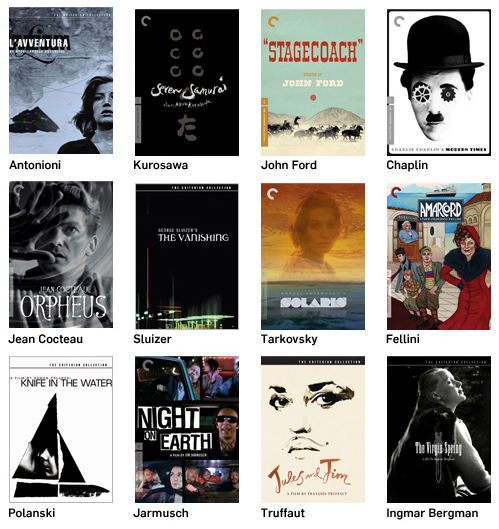 "If you're spending Valentine's Day alone, at least you can now spend your evening lost in the timeless treasures of cinema," suggests the post. According to the Hulu site, over 700 Criterion titles are available.
"If you're not familiar with Criterion, it's a company dedicated to preserving and publishing the best the film world has to offer, with a focus on classic auteurs such as Kurosawa, Bergman, Kubrick, Fellini and Truffaut," explains Mashable in a related post. "The company also focuses on more contemporary films — particularly international and documentary fare."
Criterion also offers some of its collection to streaming partners such as Netflix. For those who may be interested, a fansite called Streaming Criterions lists all the Criterion DVD and Blu-ray titles available for streaming on Hulu and Netflix.