Substack is home to writers who establish their own publications. Now the email newsletter startup will spend $1 million total for one-year stipends for up to 30 journalists interested in covering local news. A few writers already use Substack for subscription-based local news sites and co-founder Hamish McKenzie said there are "encouraging signs" that the model works for reporting and local news. Former Vanity Fair editor Jon Kelly is building an online newsletter where writers will share in the subscription revenue.
Vox reports that the terms of the local news push "roughly mirror the 'Substack Pro' program" for high-profile writers. They can get up to $100,000 in one-time payments "and can also keep 15 percent of any revenue their newsletters generate in the first year." Following that, the writers are "on their own financially but will keep 90 percent of the fees subscribers pay them." Substack stated it would provide "mentorship from other Substack journalists, as well as access to subsidized health care and other services."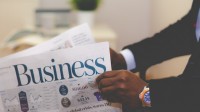 Substack is now facing competition from the likes of Facebook, Twitter and non-profit, open-source publishing platform Ghost. Other attempts to revive local news have come from Patch and the American Journalism Project. Vox notes, however, that it's "very much an untested thesis," pointing out that for journalists already covering local news on Substack, it is "at best an extra source of local news and not a replacement for a gutted newspaper."
City Hall Watcher Substack is a publication of Matt Elliott who covers Toronto politics; he has 900 subscribers paying him $5 a month or $50 a year. He still has other gigs but notes that Substack "replaces money he used to make selling one-off stories to other outlets" and is more consistent.
Substack journalist Joshi Herrmann, a former freelance writer, now has "850 subscribers paying him about $10 a month and has the money to hire another reporter and to rent a small office space." He said that Substack lets him create "essentially a local magazine with a business model somewhere between the high-end Financial Times and Patreon."
The New York Times reports that Heat Media is behind Kelly's effort to start a revenue-sharing newsletter. An annual subscription would cost $100 and "contributors will include writers whose contacts include the power elite of Hollywood, Silicon Valley, Washington and Wall Street."
The publication, which does not have a name (although Puck is under consideration) will offer writers equity and a percentage of subscription revenue. Kelly has reportedly been in conversation "with several well-known journalists."
Private equity firm TPG is another backer of the project and will have three seats on the Heat Media board, including its co-chief executive Jim Coulter. Another investor is 40 North and its co-chief executive David Winter will also take a board seat. According to sources, the creators see their publication as potentially competing with Axios, The Information and Vanity Fair.
Topics:
40 North
,
American Journalism Project
,
Axios
,
David Winter
,
Facebook
,
Financial Times
,
Ghost
,
Hamish McKenzie
,
Heat Media
,
Jim Coulter
,
Jon Kelly
,
Joshi Herrmann
,
Journalism
,
Local News
,
Matt Elliott
,
Newsletter
,
Patch
,
Patreon
,
Publishing
,
Subscription
,
Substack
,
Substack Pro
,
The Information
,
The Washington Post
,
TPG
,
Twitter
,
Vanity Fair