SoftBank's Sprint unit is reportedly poised to make a $32 billion offer to acquire T-Mobile that could take place early this summer. According to people familiar with the matter, the two telecoms have agreed on the broad outlines of a merger, but are still working on a formal contract. If completed and approved, the deal would combine the country's third- and fourth-largest wireless operators, and potentially establish stronger competition for industry leaders Verizon and AT&T.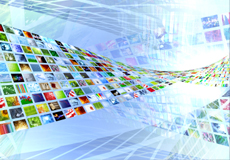 Execs at Sprint and AT&T have said the best way to create competition over the long term would be a merger. The deal would require approval by the FCC and the Justice Department.
"A deal between Sprint and T-Mobile would extend a wave of consolidation that is uniting some of the biggest companies in the telecom and media industries, and is expected to face strong opposition from regulators and a lengthy antitrust review," reports The Wall Street Journal.
"The gamble is a risky one for Sprint, which is already heavily indebted and has posted losses for the past seven years," suggests the article. "But executives believe recent developments at the FCC — including a contentious debate over so-called Net neutrality and new spectrum-auction rules that aren't as friendly to smaller carriers like Sprint and T-Mobile — have created an opening to move quickly."
In addition, the proposed deal comes as regulators will be considering Comcast's $45 billion offer to acquire Time Warner Cable and AT&T's $49 billion offer for DirecTV.
"Antitrust authorities signed off on one wireless deal after another in the past decade before shooting down AT&T's $39 billion deal to buy T-Mobile in 2011," notes WSJ. "The Justice Department argued the U.S. market needed four national carriers to be competitive and lauded T-Mobile as a maverick that helped keep the larger carriers' prices in check."
Topics:
Acquisition
,
Antitrust
,
Approval
,
AT&T
,
Auction
,
Carrier
,
Comcast
,
Competition
,
Deal
,
DirecTV
,
FCC
,
Federal
,
Government
,
Justice Department
,
Merger
,
Net Neutrality
,
Provider
,
Purchase
,
Regulation
,
Regulators
,
SoftBank
,
Spectrum
,
Sprint
,
T-Mobile
,
Telecom
,
Time Warner
,
TWC
,
Verizon
,
Wireless