Spotify is taking steps to clarify its position regarding COVID-19 misinformation and stabilize its fluctuating stock price after Neil Young and Joni Mitchell yanked their music from the streaming service over objections to vaccine remarks on "The Joe Rogan Experience" podcast. "These issues are incredibly complex," Spotify CEO Daniel Ek said on Sunday, when the company published platform rules and announced the creation of a COVID-19 Hub to provide "easy access to data-driven facts" from "scientists, physicians, academics and public health authorities" from around the world. Spotify will not be removing the offending content, Ek said.
"It is important to me that we don't take on the position of being content censor while also making sure that there are rules in place and consequences for those who violate them," Ek wrote on the company blog, stipulating that Spotify will "add a content advisory to any podcast episode that includes a discussion about COVID-19" linking to the COVID-19 Hub.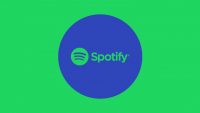 Although much was made over the fact that Spotify in 2020 signed Rogan to an exclusive podcasting deal reportedly worth more $100 million, Variety on Saturday wrote that "Spotify's market capitalization fell about $2.1 billion over a three-day span" after the exodus of Young and Mitchell. Spotify stock closed Thursday, January 27, "at a 19-month low" of $171.32 per share, following Young's demand that the company drop his music.
"In an open letter to his manager and record label that was posted to his website and later taken down, Young wrote: 'I am doing this because Spotify is spreading fake information about vaccines — potentially causing death to those who believe the disinformation being spread by them. Please act on this immediately today and keep me informed of the time schedule,'" reports The Guardian.
Young followed up on his blog two days later with further criticism, noting "Spotify has recently become a very damaging force via its public misinformation and lies about COVID." Young's music is released through Warner Music Group's Reprise Records. Mitchell, whose catalog is also handled in large part by Warner, joined Young's boycott with her own blog post.
"With an estimated 11 million listeners per episode, JRE, which is hosted exclusively on Spotify, is the world's largest podcast and has tremendous influence," Young wrote, noting that with such power comes responsibility. By late Sunday, Rogan issued an apology to Spotify admitting "he could do more when it comes to informing his listeners," CNBC reported. "Rogan said he would be open to changes to the show such as booking more mainstream experts after having controversial ones and doing more research on certain topics."