Sony recently announced that it plans to replace its Music Unlimited service on the PlayStation Network with popular digital music service Spotify. Come March 29, PlayStation users will be able to connect their Spotify accounts, both free and premium, to run through the PlayStation Network and stream music while they play games. The new partnership could generate new subscribers for Spotify and help it take on competitors, since Sony's PlayStation Network currently has about 64 million active users.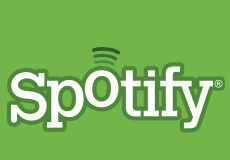 "The deal covers 41 countries across North and South America, Asia and Europe," reports The New York Times. Sony made no definitive announcement about Japan where Music Unlimited is among the few music streaming options available.
Sony's partnership with Spotify offers PlayStation users access to a much more sizable music catalog. According to Forbes, "Music Unlimited has access to 22 million songs, and by last count, Spotify has over 30 million, adding at least 20,000 new ones a day."
In January of 2012, Sony reported that Music Unlimited had reached a million subscribers, but the numbers have slowed since then. Meanwhile, Spotify has amassed 60 million global users and another 15 million paid subscribers to its premium service.
The partnership could provide Spotify with "a broad new potential market as it competes with other players like Rdio, Google and Apple, which is expected to revamp the Beats Music streaming service later this year, after buying its parent company in 2014 for $3 billion," notes NYT.
Topics:
Apple
,
Asia
,
Beats Music
,
DRM
,
Europe
,
Gaming
,
Google
,
Japan
,
Music
,
Music Streaming Service
,
Music Unlimited
,
North America
,
PlayStation Network
,
PS4
,
Rdio
,
Songs
,
Sony
,
Sony Music
,
South America
,
Spotify
,
Spotify Premium
,
Streaming
,
Subscribers
,
Tracks