With social media, fans have the opportunity to play an important role in the creative process of producing TV shows and YouTube series. At Variety's Entertainment and Technology Summit earlier this week, the executive producers of the TV shows "Arrow" and "Awkward," along with the duo behind the online video series "Smosh," discussed the way they balance taking input from fans while sticking to their own artistic vision, casting decisions, plot twists and more.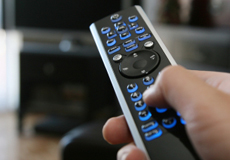 Marc Guggenheim, the creator and executive producer of "Arrow," treats social media as market research. While fan feedback on social media does not drive major decisions about the story, it does help Guggenheim determine which characters are resonating and which scenes were not successful.
"I call (fans) the extra writer in the writers room," he said. "Not always the writer we listen to, but certainly a voice."
For "Smosh" creators Ian Hecox and Anthony Padilla, fan feedback and involvement is integral to growing their online brand, according to Variety.
"We will literally take feedback from the audience and make an entire video based on what that feedback is," Padilla said. "For us it's really important that really cater to the audience and make them feel like they're involved."
The panelists agreed, though, that they have to take social media comments with a grain of salt. While the creators want to please fans, they also have to be careful to not to give fans too much power in the creative process. Social media has made the creators develop a thick skin so that they do not take the negative feedback personally.