Fiat Chrysler CEO Sergio Marchionne recently commented that he would be open to the possibility of developing a partnership between his auto company and one of the major tech companies. Apple, which has already begun the process of developing an electric car, seems like a logical fit for such a partnership. During Apple's most recent annual shareholder meeting, CEO Tim Cook was reportedly urged by investors to explore the idea of partnering with Tesla Motors.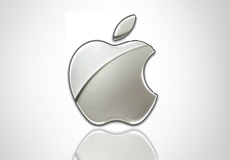 According to Bloomberg, Marchionne shared with analysts that "[he's] always been intrigued by the notion of having technology disruptors show up in the marketplace and change the paradigm." While Marchionne is advocating for consolidation between automakers in the industry, he later added that he believes there needs to be a conversation about a potential automaker partnership with a company like Google or Apple.
Apple has ambitions to begin production on an electric car of its own by 2020. Its plans however, are not yet solidified as some sources say the company could drop the project if executives are not satisfied with the progress being made.
Bloomberg makes note of two highly ranked executives at the company with familiarity and understanding of the auto industry. Apple's head of Internet software and services, Eddy Cue, has been a Ferrari SpA board member for a few years now and the company's chief financial officer, Luca Maestri, formerly worked at General Motors. At GM, Maestri oversaw the company's relationship with Fiat.
Meanwhile, Apple's acquisition of an automaker may seem unlikely to some, especially given its $3 billion purchase of Beats Electronics last year and its decision to outsource the manufacturing of its iPhones overseas.