Sales of televisions, laptops, tablets and other electronic devices have soared during the COVID-19 pandemic, as people switched to working and learning online. It also sparked a shortage of semiconductors that is now predicted to last until 2023. NPD reported that, also as a result of the shortage, prices of larger TV sets have skyrocketed about 30 percent year-over-year from last summer, and some manufacturers of tablets and other devices relying on chips are warning about imminent price increases due to shortages.
Wired reports Omdia senior research director for consumer devices Paul Gagnon said that, "anything that has a screen built into it is going to be affected by these price increases." PC makers, he added, "have been able to avoid increases by selling devices for the same price but with, for instance, less memory."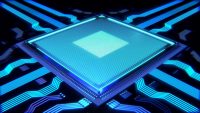 Synaptics chief executive Michael Hurlston noted that, "in certain cases we're passing those prices on to our customers, and we've heard that they're passing those increases on to their customers." Sony already revealed that PlayStation 5 would "remain in short supply through 2022."
Brokers of electronic components point out enormous cost hikes such as voltage regulators ordinarily priced at 50 cents now going for $70. Avnet vice president Peggy Carrieres said that she's heard "the inventories [of integrated circuits] have depleted … So those new prices are going to hit into the retail outlets, and consumer consumption."
In addition to the pandemic-driven demand for electronic goods, "the economic slowdown also caused certain industries to badly misjudge how demand would fall." Beyond displays, "carmakers, in particular, were left flatfooted after expecting fewer sales." Another factor has been "geopolitical tensions between the U.S. and China," and Huawei, ZTE and other major Chinese tech companies that were sanctioned by the U.S. stockpiled chips.
The chip shortage has also highlighted the importance of more advanced chips for artificial intelligence, 5G and other technologies. Intel, which has fallen behind leaders TSMC and Samsung, "plans to invest heavily in an effort to regain a leading position … [and] the U.S. government has also proposed a $50 billion stimulus for the U.S chip industry in an effort to bolster American chipmaking capabilities."
CNBC reports that many analysts see the chip shortage extending through 2022. Forrester vice president and research director Glenn O'Donnell predicts that the chip shortage could last until 2023, adding that he expects demand for PCs to "soften a bit … [but] not a lot." He said data centers, which had a "dismal 2020," will buy more chips this year.
"Couple that with the unstoppable desire to instrument everything, along with continued growth in cloud computing and cryptocurrency mining, and we see nothing but boom times ahead for chip demand," said O'Donnell.
Plurimi Investment Management & Consulting chief investment officer Patrick Armstrong opined that the chip shortage will last 18 months, and "the world's largest chip manufacturer, TSMC … said earlier this month that it thinks it will be able to catch up with automotive demand by June." But Armstrong believes that estimation is "ambitious" due to bottlenecks.
Related:
Global Shortage of Computer Chips Could Last Two Years, Says IBM Boss, The Guardian, 5/13/21
The Impact of the Global Chip Shortage Continues to Ripple Across the Tech Supply Chain, ZDNet, 5/10/21
Chip Shortage Expected to Cost Auto Industry $110 Billion in Revenue in 2021, CNBC, 5/14/21
Topics:
5G
,
Artificial Intelligence
,
Automotive
,
Avnet
,
China
,
COVID-19
,
Display
,
Forrester
,
Glenn O'Donnell
,
Huawei
,
Integrated Circuit
,
Intel
,
Laptop
,
Michael Hurlston
,
NPD
,
Omdia
,
Patrick Armstrong
,
Paul Gagnon
,
Peggy Carrieres
,
PlayStation 5
,
Plurimi
,
Samsung
,
Semiconductor
,
Sony
,
Synaptics
,
Tablet
,
TSMC
,
TV Set
,
ZTE