Senate Majority Leader and Nevada Democrat Harry Reid explained in a letter Monday that he would support "any Open Internet rules" passed by federal regulators. FCC Chairman Tom Wheeler proposed rules that would allow companies such as AT&T, Comcast and Verizon to charge more for faster Internet access. Meanwhile, opponents view such arrangements as a direct threat to net neutrality. Reid's letter could help provide cover for the FCC in regulating Web services similar to a utility.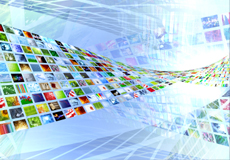 "Groups that include Daily Kos, Credo, MoveOn, Color of Change, and Demand Progress had asked Reid to speak out on net neutrality, noting that unlike House Minority Leader [Nancy] Pelosi (D-Calif.), he had held his silence since the FCC revealed a preliminary plan in April," reports The Huffington Post.
"Let me assure you that I will lead the fight to protect any Open Internet rules promulgated by the FCC against the inevitable Republican attack against such rules," Reid wrote, adding that he would work to "ensure that priority arrangements that harm consumers are prohibited."
Some have suggested that broadband companies be reclassified as public utilities, which would force them to treat websites equally.
"The pledge gives the Federal Communications Commission political cover to regulate Web services like a utility, rather than relying on less robust rules that allow for so-called fast lanes on the Internet, said David Segal, executive director of Demand Progress, a Takoma Park, Maryland-based policy group that received the letter," explains Bloomberg.
Reid's support is "a reason for the FCC to move ahead with the strongest rule possible," said Segal.
Related Stories:
Comcast Steps Up Its Game on Internet Speeds, The Wall Street Journal, 7/24/14
Verizon Will Start Restricting LTE Speeds for its Heaviest Unlimited-Plan Customers, GigaOM, 7/25/14
FCC Questions Verizon Plan to Manage Data Speeds for Some Costumers, The Wall Street Journal, 7/30/14
Netflix and AT&T Sign Peering Agreement, TechCrunch, 7/29/14
Cable Companies: Google Threatens Net Neutrality, Not Us, National Journal, 7/25/14
Topics:
AT&T
,
Broadband
,
California
,
Color of Change
,
Comcast
,
Congress
,
Credo
,
Daily Kos
,
David Segal
,
Demand Progress
,
Fast Lane
,
FCC
,
Federal Communications Commission
,
Harry Reid
,
House of Representatives
,
Internet
,
Maryland
,
MoveOn
,
Nancy Pelosi
,
Net Neutrality
,
Nevada
,
Open Internet
,
Regulation
,
Regulator
,
Senate
,
Tom Wheeler
,
Utilities
,
Verizon