In early 2020, Samsung Electronics plans to introduce its second foldable device, this one featuring a 6.7-inch inner display that folds like a clamshell into a compact square. The company aims to make its second try at a bendable smartphone both thinner and more affordable than this year's Galaxy Fold. Samsung has collaborated with U.S. designer Thom Browne on the new phone, attempting to make it a must-have fashionable luxury device. The phone will also have a hole-punch selfie camera at the top of the inner display.
Bloomberg reports that "on the outside, [the new phone] will have two cameras that face the rear when the phone is open or the front when it's flipped closed." CCS Insight analyst Ben Wood said he's "intrigued to see if a manufacturer can deliver a clamshell design that takes the current smartphone footprint and lets you fold in half like a wallet in a similar manner to mobile phones of yesterday such as the iconic Motorola Razr."
"That's what the world is probably waiting for," he said.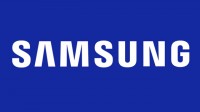 Foldable phones, thus far, haven't had a successful track record. Huawei Technologies delayed its Mate X; Royole's FlexPai left critics cold; and Samsung pulled back its Galaxy Fold when design defects became evident.
In addition to Samsung, competitors Xiaomi and Oppo have teased the debut of their own foldable phones. According to Bloomberg, foldable phones attempt to "combine the utility of large-screen portable computers with the ease of smaller phones."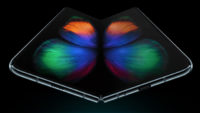 Samsung is pursuing this new phone category as sales of its existing phones slump, in part due to competition from Huawei. The company stated that its redesigned Galaxy Fold features "a new protective film that wraps around the screen and flows into the bezels," fixing the previous problems that delayed its release.
Galaxy Fold has the advantage of its Android operating system with native apps. The screen, however, is squarer than other phone displays, meaning apps must be adapted or customized to fit the unique shape. The company is testing Ultra Thin Glass, 3 percent of the thickness of glass typically used to protect smartphone displays, for the inner display of its next foldable phone.
"I've consistently held the view that so-called 'foldables' are currently a solution looking for a problem," said Wood. "But I do believe that in the long term flexible displays will be a catalyst for a whole new chapter in device diversity."