Samsung Electronics, which currently dominates the market for memory chips used in smartphones and servers (among other devices), is now set on developing what they call "logic chips," or advanced chip processors. The company stated its plans to invest 133 trillion won ($116 billion) over the next 10 years, putting it on a path to compete with Intel and Qualcomm. In doing so, Samsung is expected to create 15,000 jobs in production and research. The company already designed its own microprocessors for its Galaxy phones.
Bloomberg reports that Samsung, "which is also looking to challenge Taiwan Semiconductor Manufacturing in the business of making chips for other corporations, joins companies from Huawei Technologies to Apple [that are] increasingly devising the brains that power computing devices."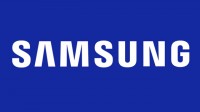 "It's rare for Samsung to detail such a long-term plan," said Korea Investment & Securities analyst Yoo Jong-Woo. "It's an expression of Samsung's commitment in a chip business that includes not only Intel but also a variety of chipmakers, such as in mobile processors."
In 2018, Samsung's semiconductor unit was responsible for three-quarters of its operating income. Research firm Gartner reports that, in 2017, the global market for non-memory chips reached $290 billion, compared to $130 billion for memory chips.
Demand from the artificial intelligence, Internet of Things and automotive industries helped bring up sales of semiconductor gear to 23.7 trillion won. For that reason, Samsung isn't alone in pursuing dominance in this sector; Taiwan Semiconductor has set aside $10 billion to $11 billion in 2019 spending for this purpose.
On the flip side, Amazon's data centers and Apple among other smartphone manufacturers have slowed their orders of DRAM and NAND memory; as a result, "Samsung said in preliminary results that its operating profit for the March quarter dropped 60 percent to about 6.2 trillion won, the worst decline in more than four years." Samsung also experienced a reversal when, after problems with its test version, indefinitely postponed what was to be an April 26 debut of its Galaxy Fold phone.
Topics:
Advanced Chip Processors
,
Amazon
,
Apple
,
Artificial Intelligence
,
Automotive
,
Chips
,
DRAM
,
Galaxy Fold
,
Gartner
,
Huawei
,
Intel
,
Internet of Things
,
Korea Investment & Securities
,
Logic Chips
,
Memory Chips
,
Microprocessors
,
NAND
,
Qualcomm
,
Samsung
,
Taiwan Semiconductor Manufacturing
,
Yoo Jong-Woo