Parks Associates predicts that more than 25 percent of U.S. households will have a streaming media player by 2015. Worldwide sales for streaming media players are expected to reach nearly 50 million by 2017. According to "The Evolving Market For Streaming Media Devices" report, Roku accounted for 46 percent of streaming players purchased in the U.S. last year, and Apple accounted for 26 percent. While Roku leads the U.S. market, Apple holds the worldwide lead.
"Roku is also the most-used streaming media player in the U.S. Among U.S. broadband households with a streaming media player, 44 percent use a Roku player the most versus 26 percent that use Apple TV the most," reports the Parks Blog. "The gap has widened since 2013, when 37 percent of streaming media player owners used Roku most and 24 percent used Apple TV most."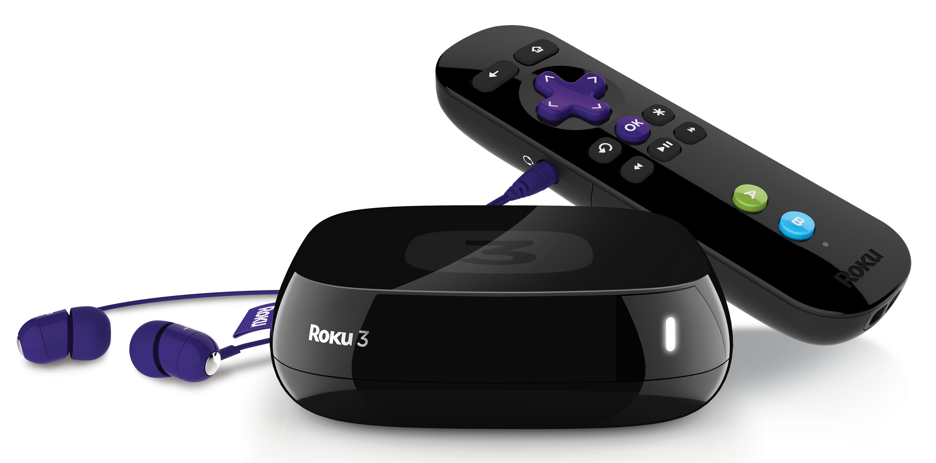 "Multiple factors have allowed Roku to outpace Apple in U.S. sales and usage," said Barbara Kraus, director of research for Parks Associates. "Roku has always had a close association with Netflix, the largest source of video downloads, and currently offers more than 1,700 channel apps as well as a choice of models with different features and price points, all of which appeal to consumers' purchasing instincts. With Amazon entering this CE category, there will be renewed pressure on all players to develop the best combination of 'can't miss' content with a simple and intuitive interface."
The report mentions the introduction of streaming sticks, but does not forecast a major impact. Although Google has sold a significant number of Chromecast units, for example, "overall usage of the Chromecast has steadily declined since its introduction."
Parks projects that continued robust sales of media players and the introduction of new devices such as Amazon Fire TV will drive expansion.
In order to drive more usage, companies are expected to secure deals for more quality content, such as the recent Amazon-HBO deal that will bring more HBO programming to Amazon Prime's streaming video service.
Topics:
Amazon
,
Amazon Fire TV
,
Amazon Prime
,
App
,
Apple
,
Apple TV
,
Barbara Kraus
,
Broadband
,
Channel
,
Chromecast
,
Download
,
Google
,
HBO
,
Internet
,
Media Player
,
Netflix
,
On Demand
,
Online
,
Parks Associates
,
Prediction
,
Projection
,
Report
,
Reseach
,
Roku
,
Stick
,
Streaming
,
Subscription
,
SVOD
,
Trend
,
Video