Reed Hastings is transitioning from co-chief executive to executive chairman of Netflix, with Greg Peters, who was instrumental in launching the platform's new ad-supported tier, stepping up from COO and chief product officer to serve as co-CEO with Ted Sarandos. Hastings co-founded Netflix in 1997 and has run it ever since, transforming the company from a DVD-by-mail rental outfit to the world's dominant streaming service. The C-suite shift comes as Netflix announced it beat its forecast for subscriber gains, ending Q4 with 230.8 million paid subscribers globally, news that spiked Netflix shares nearly 7 percent.
The company generated $32 billion in revenue in 2022, $5.6 billion in operating income, $2 billion of net cash from operating activities and $1.6 billion of free cash flow. Factoring in foreign exchange rates, Netflix calculated its operating margin at 20 percent, "on the high end" of the full year 2022 target, "and we expect to increase our operating margin in 2023 vs. 2022," Netflix said in its shareholder letter.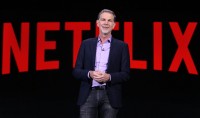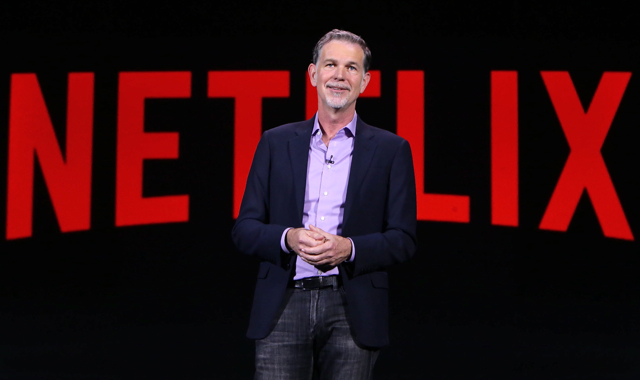 Hastings reflected on the company's growth, from the 2002 Nasdaq IPO at $1 per share to the $342 on January 19, the day of the Q4 earnings call, with nearly 7.7 million new subscribers added for the quarter, and told financial analysts on the video call, "We've had a good start." And with that he handed off the baton, saying "I couldn't be happier to complete our succession process."
That process, which started 10 years ago, took a big step in July 2020 when Sarandos was named co-CEO and Peters COO. "Frankly, more and more, they've been leading the company," said Hastings, noting in a blog post that Micosoft's Bill Gates and Amazon's Jeff Bezos both segued to executive chairman.
Hastings said Sarandos and Peters had a "a baptism by fire, given COVID and recent challenges within our business. But they've both managed incredibly well."
Hastings hasn't done too badly himself, providing day-one investors with a 27,422 percent return, prompting BofA Securities analyst Jessica Reif Ehrlich to quote on the investor call (also transcribed) Liberty Media chairman John Malone, "who said shareholders should build a monument for Reed Hastings."
Sarandos and Peters take center stage in turbulent times. "The streaming industry is facing a radically different set of challenges: Investors now value profitability over subscriber growth, and consumers have become increasingly fickle given the ever-growing number of streaming options," The Wall Street Journal wrote, specifying "revenue rose 1.9 percent year-over-year to $7.85 billion" in Q4, "while net profit plunged 91 percent to $55.3 million," the result of a foreign exchange hit due to "unrealized loss from a Eurobond currency hedge."
The close of 2022 "caps a tumultuous year for Netflix," WSJ said, noting "it surprised Wall Street in early 2022 with two back-to-back quarters of customer losses before rebounding in the September quarter with 2.4 million new subscribers."
"The company didn't break out the performance of Netflix Basic With Ads, which launched in the U.S. on November 3 at $6.99 per month," reports Variety, adding that the "the ad-supported package, which provides a single stream per account, is available in 12 countries: Australia, Brazil, Canada, France, Germany, Italy, Japan, Mexico, South Korea, Spain, the UK  and the U.S."
Fortunately for Netflix, not many customers are switching from the more expensive ad-free tiers to the cheaper ad-subsidized plan, according to Variety.