Within 10 minutes of accepting pre-orders from the U.S. and 23 other countries, HTC sold more than 15,000 HTC Vive VR kits, which will ship beginning April 5. The $799 Vive virtual reality package includes the headset, two controllers and two Lighthouse laser-tracking sensors, as well as three games that show off the technology of room-scale tracking and motion tracking. Those games are "Job Simulator," an office destruction physics game; "Fantastic Contraption," a puzzle game; and Google's 3D painting tool "Tilt Brush."
TechCrunch notes that the Vive launch date comes about a week after Oculus Rift ships on March 28. The Rift, which is priced at $599, includes an Xbox controller as its input device; Oculus hasn't yet announced a ship date for its Touch wireless motion controllers.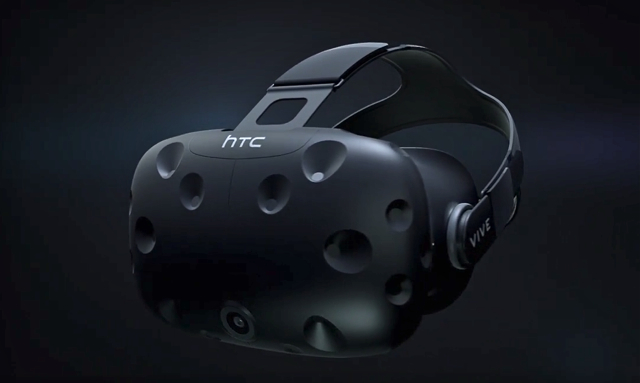 Both VR headset systems require a high-powered PC. HTC suggests at least an Nvidia GTX 970 or AMD Radeon R9 290 graphics card, and "has specified they will likely follow Oculus's move and begin selling VR-ready PCs bundled alongside the headset."
Although the HTC Vive is priced $200 higher than the Rift, the company thinks its relationship with gaming company Valve gives it an edge. The Wall Street Journal reports that Valve's Steam, an online store and community, boasts 125 million customers, "mostly serious PC gamers who already own high-end rigs and are accustomed to downloading and paying for games online."
"The number of customers that already has a PC that can support a Vive is a very healthy base for us to start," said Daniel O'Brien, HTC vice president of virtual reality.
Goldman Sachs predicts that VR could be a $110 billion business by 2020, says VentureBeat, which notes that Vive's motion tracking "amps up the feeling that you are present in another place, and it is the main selling point of the Vive compared to its competition." VB also reports that the VR market is "on track for $861 million in spending this year."
Topics:
AMD
,
Computer
,
Daniel O'Brien
,
Fantastic Contraption
,
Games
,
Gaming
,
Goldman Sachs
,
Google
,
HMD
,
HTC Vive
,
Job Simulator
,
Motion Controllers
,
Motion Tracking
,
Nvidia
,
Oculus Rift
,
Room-Scale Tracking
,
Steam
,
Tilt Brush
,
Touch Controller
,
Valve
,
Virtual Reality
,
VR
,
VR Headset
,
Wireless
,
Xbox