At Mobile World Congress, phone manufacturers introduced new hardware and software. Rivals Samsung and LG competed with new screens, cameras, and payment technologies. From the perspective of advertisers, however, other mobile capabilities are emerging that are likely to have significant impact on how brands and consumers interact. Among those developments, messaging evolves into a dominant platform, artificial intelligence becomes "our best friend," and ad blocking forces mobile content behind a pay wall.
Those are among the seven predictions made by Advertising Age in the wake of Mobile World Congress in Barcelona. The first trend is that "the notification layer becomes our mobile DVR," due to richer Android and iOS support for content and interactions in notifications. "The notification stack is becoming… a single repository for everything we need to digest or take action on."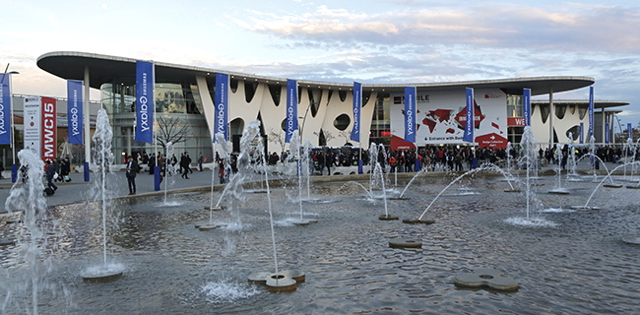 Messaging will also become "the dominant form of mobile interaction from our personal lives (Facebook Messenger) and our professional ones (Slack)," says Ad Age.
Artificial intelligence and bots will become "our best friends," with AI serving as "a middleman between users and tasks will make text and voice messaging — the conversational UI — scalable." Siri and Amazon's Alexa are both great examples of how AI has already become a trusted intermediary in all kinds of human affairs, while "messaging platforms like Slack enable bots to respond to requests and crunch tasks."
Fourth, mobile app streaming "saves us from app overload," says Ad Age, pointing to Google's new app streaming capability as freeing content that might otherwise be locked inside "never-downloaded apps."
The mobile phone will become "the center of our device ecosystem," predicts Ad Age, with its "incredible processing power, ubiquitous Internet and fast, intuitive interfaces." But ad blocking, popular on phones because it reduces data usage, will have a toll: although it improves the user experience, avoiding ads will force publishers and advertisers to change their business strategies and start charging for content.
Finally, says Ad Age, Facebook's Instant Articles, Apple News and Google's Accelerated Mobile Pages are new publishing platforms that "have the potential to offer a better consumption experience for users, but at the risk of stealing control from publishers." But what might appeal to publishers is that Facebook and Apple can offer "native advertising options" that can get around ad blockers.
Topics:
Accelerated Mobile Pages
,
Ad Blocking
,
Alexa
,
Amazon
,
Android
,
Apple News
,
Apps
,
Artificial Intelligence
,
Barcelona
,
Bots
,
Cameras
,
Facebook Messenger
,
Google
,
Instant Articles
,
iOS
,
LG
,
Messaging
,
Mobile Payments
,
Mobile World Congress
,
Notifications
,
Samsung
,
Siri
,
Slack
,
Smartphones
,
Social Media
,
Streaming