Although image-sharing service Pinterest has been less reliant upon influencer culture than Instagram and other social media platforms, that began to change when it introduced Story Pins and creator profiles. These features were intended to make it easier for high-profile users to build a following and showcase their projects. Now, Pinterest is unveiling a $500,000 Creator Fund to pay a small group of influencers to create content for the platform. With this initiative, it joins TikTok and Snapchat in paying creators.
Engadget reports that, compared to TikTok's $200 million fund for creators and the millions of users that Snapchat pays, "Pinterest's approach is much more modest." Pinterest also created a "Creator Code," a new set of policies. The Code "requires all Pinterest users who have access to Story Pins (not just the ones who receive funding from the company) to agree to a set of guidelines that include fact-checking and creating an inclusive environment."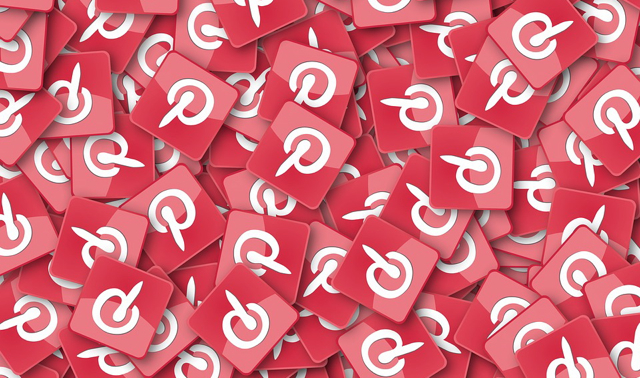 "The Creator Code is intended to encourage Creators to really understand and bring to life the spirit — as well as the intent — of our content policies," explained Pinterest's head of policy Sarah Bromma. "They won't have their own set of policies but will be held to the same standards as all of our users on issues such as content safety, intellectual property and spam."
Additionally, Pinterest introduced "new comment moderation features, which will encourage users to leave more positive comments and warn when a message may break the company's rules." Engadget notes, "the feature is similar to tools used by Instagram and TikTok, which also have the ability to proactively warn users before they post rule-breaking comments."
TechCrunch reports that, also among the content guidelines are the requirements to "be kind and ensure any call to action they make via the site doesn't cause harm." The site will now require Creators to "agree and sign the code during the publishing process for Story Pins," by clicking a series of statements that make up the code. Pinterest also revealed that, "the site's algorithm will be designed to reward positive content and block harmful content."
New content moderation tools include the ability of creators to "remove and filter comments on their content, as well as tools that will allow them to feature up to three comments in the comment feed to highlight positive feedback." The company also added new spam prevention tools "to clear out some of the unwanted comments, too, by leveraging machine learning technology to detect and remove bad comments."
It notes that the Creator Fund is "specifically focused on elevating creators from underrepresented communities in the United States and will offer a combination of creative strategy consulting and compensating them with budget for content creation and ad credits." Pinterest said that "at least 50 percent" of the fund's recipients will be from underrepresented groups.
Creator Inclusion lead Alexandra Nikolajev reported that, "for the first participants of the program, we worked with eight emerging creators across fashion, photography, food and travel, and will be identifying 10 more creators in the next few months for the next cohort."