Fifteen months after Pandora acquired Rdio's key assets, the company is launching its anticipated $10-a-month on-demand music service. Pandora Premium, which begins rolling out in the U.S. today, offers access to tens of millions of songs and the ability to save tracks offline. While it still touts the playlisting engine powered by data and people that made its curation approach famous, the service is aiming to distinguish itself from other offerings such as Spotify, Apple Music and SoundCloud by focusing on personalization features, a new design and ease-of-use.
"One of the reasons we're doing this is because we think people haven't done this right yet," said Pandora founder and CEO Tim Westergren. "Right now, subscription services are 30 million songs and a search box. It's the equivalent of handing somebody the keys to the record store and saying, 'Good luck!'"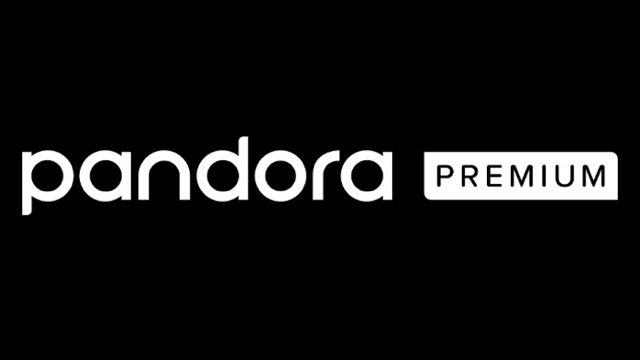 Among its features, Pandora Premium offers the "My Music" tab for organizing recently played stations, playlists and music saved for on-demand playback; a "Browse" section for personalized updates, recommendations and curated playlists broken down by categories; and an update to its rating system (hitting "Thumbs Up" for a song not only aids personalization but also automatically saves the song to a playlist).
Additionally, Pandora has beefed up its discovery and curation tech with a mix of data science, machine learning and music experts. The service also features original radio programming, personalized concert recommendations and ticket purchasing.
There are numerous music services competing today, but there may still be room to reach additional consumers. "While there are over 100 million people paying for music subscriptions around the world, there's a huge audience that hasn't given streaming a second thought," explains The Verge.
"Apple Music's enormous marketing push has kept its growth rate on par with Spotify since it launched, but even at 10 million subscribers a year, that still leaves a vast audience of potential customers, many of whom haven't gotten on board because either they didn't want to learn a new service or they found the current crop too complicated."
This could mean the timing is right for Pandora, despite Spotify's dominance. "Pandora puts curation and discovery first in its design, pushing listeners toward playlists and stations and making it effortlessly easy to create their own," reports Fast Company in its positive review, also noting the app's sleek design is reminiscent of Rdio's minimal interface.
"Pandora acquired Rdio and its team in late 2015 to build out its foray into the music subscription market," adds Fast Co. "That move, along with its acquisitions of TicketFly and NextBigSound, was made to reposition Pandora in the streaming space, wooing both artists and listeners, and reengineering its business model."
Pandora fans can sign up online to test the new service. The company says it will "add a bunch more to Pandora Premium. This includes AutoPlay, which picks up right where your song, album or playlist ends to ensure the music never ends unless you hit pause. We'll also make Pandora Premium available on more devices and offer a desktop web experience that builds on the stunning update we just made available our ad-supported and Pandora Plus desktop listeners."
Topics:
Algorithm
,
App
,
Apple Music
,
Band
,
Concert
,
Curation
,
Data Science
,
Discovery
,
Internet
,
Licensing
,
Machine Learning
,
Mobile
,
Music
,
NextBigSound
,
On Demand
,
Pandora
,
Pandora Plus
,
Pandora Premium
,
Personalization
,
Playlist
,
Radio
,
Rdio
,
Song
,
SoundCloud
,
Spotify
,
Stations
,
Subscription
,
Ticketfly
,
Ticketing
,
Tim Westergren
,
Track