For the past 73 years, the Justice Department has governed licensing organizations ASCAP and BMI to ensure songwriters receive fair royalty rates when their songs are played. Now Pandora is taking on ASCAP in a trial over royalty payments that is being carefully followed by the publishing industry. Music publishers including Sony/ATV and Universal are calling for an overhaul of the system, while tech firms are claiming that publishers are attempting to skirt federal rules designed to protect them.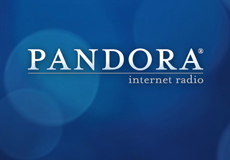 "What's happening with these court cases will determine the future of the music publishing and songwriting industries," said David Israelite, president of the National Music Pubishers' Association. "It is simply unfair to ask songwriters and publishers to be paid something less than a fair market rate for their intellectual property."
"ASCAP, which stands for the American Society of Composers, Authors and Publishers, was founded by a group of composer luminaries including Irving Berlin and Victor Herbert," reports The New York Times. "Its 100th birthday is this week. BMI, or Broadcast Music Inc., was created by broadcasters in 1939 as a competitor. After federal antitrust investigations, both groups agreed to government supervision in 1941."
ASCAP and BMI have since acted as the middlemen in granting licenses for outlets to use songs, and then sending royalties back to songwriters and publishers. These groups process over $2 billion per year in licensing fees, and are responsible for 90 percent of songs commercially available in the U.S.
However, the rise of Internet radio has led to industry members realizing an imbalance to the system. "They point to the disparity in the way Pandora compensates the two sides of the music business: Last year, Pandora paid 49 percent of its revenue, or about $313 million, to record companies, but only 4 percent, or about $26 million, to publishers," notes the article.
Music execs claim that the problem lies in the Justice Department's oversight of the licensing organizations. "Under the consent decrees, the performing rights groups are not permitted to refuse licenses to any outlet that applies for them, and rate negotiations can drag on for years," explains NYT. "To get around this, some big publishers have tried to change their ties with ASCAP and BMI, forcing digital outlets like Pandora to negotiate directly."
In its federal lawsuit, Pandora argues that the move has resulted in higher rates and violates federal regulations. The same issue is also part of a separate suit filed by BMI against Pandora. The two suits are requesting that the court set a royalty rate for Pandora.
"ASCAP argued that Pandora should pay it more than its current rate of 1.85 percent of revenue as part of the 4 percent that it pays for all publishing rights," according to the article. "When Apple made direct deals with publishers last year for its new Pandora-like service, iTunes Radio, its rates were said to be about 10 percent of revenue."
While many fear a future without ASCAP and BMI, updates to the the Justice Department agreements in a digital era may be necessary. Closing arguments in the Pandora-ASCAP case were heard this week, and a ruling is expected soon.
Topics:
Apple
,
Artist
,
ASCAP
,
Association
,
ATV
,
Author
,
BMI
,
Broadcast
,
Commercial
,
Composer
,
Court
,
Fees
,
Finance
,
Industry
,
Internet
,
Israelite
,
iTunes
,
Justice Department
,
Law
,
Lawsuit
,
Licensing
,
Music
,
National
,
NMPA
,
NY Times
,
Pandora
,
Property
,
Publish
,
Publisher
,
Publisher
,
Publishing
,
Radio
,
Rates
,
Record
,
Recording
,
Royalty
,
Song
,
Songwriter
,
Sony
,
Stream
,
Streaming
,
System
,
Technology
,
Trial
,
Universal