Pandora took a major step as its service expands to directly compete with Spotify, Apple Music and Tidal: bringing on musician Questlove as its first artist ambassador. Questlove, whose Roots is the house band for NBC's "The Tonight Show," originally visited Pandora for non-specific discussions but, when its co-founder Tim Westergren showed him its Music Genome Project for categorizing songs by minute attributes, he was immediately hooked and accepted Westergren's offer to join as a strategic adviser and ambassador.
The New York Times reports that "the first fruit of the partnership" is the artist's three-hour weekly radio show, "Questlove Supreme," which debuts September 7 and features "wide-ranging playlists and artists."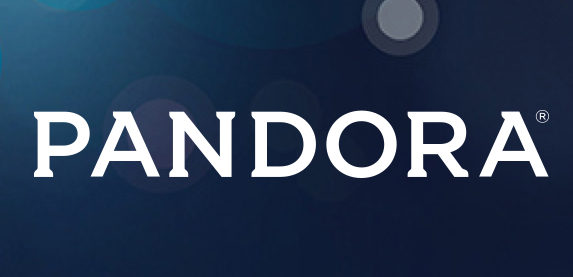 "I went in there to talk about playlists, and I ended up with a job as an equity partner," said Questlove (birth name Ahmir Thompson), who describes the show as "the black nerd version of NPR." On his show, Questlove will be an "expert curator" and talk about the songs he chooses "at length in the casually professorial style that fans have come to expect from his social media posts and appearances in music documentaries."
For Pandora, which began in 2005 and went public in 2011, nabbing Questlove just as the company begins its expansion is a big win. "We are entering into a new phase for the company," said Westergren. "We are working more directly with labels and artists. We really want to invest a lot in that nexus, and having someone like him bridge that and speak on our behalf is really powerful."
The company has brand recognition and 81.5 million listeners, but its growth peaked in 2014. To remedy the situation, Pandora made several purchases last year: data analytics firm Next Big Sound, ticketing company Ticketfly, and Rdio, a bankrupt on-demand streaming service. It also replaced its then-chief executive Brian McAndrews with Westergren.
Pandora's current expansion plan entails adding a $10/month tier, for customers to listen to any song in its library, as well as retain the $5/month and free tiers. "Pandora is in a difficult chapter," said Midia Research digital media analyst Mark Mulligan. "Wall Street doesn't like mature growth stories in young tech companies. It expects to see a dynamic growth and expansion story."
Topics:
Ahmir Thompson
,
Apple Music
,
Brian McAndrews
,
Curation
,
Data Analytics
,
Mark Mulligan
,
MIDiA Research
,
Music
,
Music Genome Project
,
NBC
,
Next Big Sound
,
NPR
,
Pandora
,
Playlist
,
Questlove
,
Questlove Supreme
,
Radio
,
Rdio
,
Roots
,
Social Media
,
Spotify
,
Streaming
,
Subscription
,
The Tonight Show
,
Ticketfly
,
Ticketing
,
Tidal
,
Tim Westergren