In Silicon Valley, some tech companies, investors and venture capital firms are relocating to cities with lower costs and less traffic. Oracle is pulling up stakes in Redwood City, California and heading to Austin, Texas, saying it plans to implement remote-work policies. Hewlett Packard Enterprise is moving its headquarters to Houston, Texas, where Elon Musk, long a Los Angeleno, has also moved. Although the reasons for leaving vary, many relocations seem to have been triggered by rising costs and the COVID-19 pandemic.
The Wall Street Journal reports that venture capitalist Keith Rabois, based in San Francisco, is moving to Miami. A Republican, he was "frustrated with declining quality-of-life issues like homelessness and the state's relatively high taxes, among other issues, and he realized he could do his job well from afar."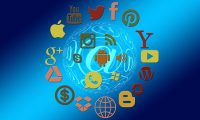 Despite these defections, "five of the eight most valuable U.S. companies are based in the region," with Facebook and Alphabet expanding office spaces during the pandemic. The region also continues to spawn important new companies, such as DoorDash and Airbnb.
Bay Area startups are getting venture capital funding this year "at disproportionate levels, even though the pandemic has made in-person meetings with investors there uncommon." Counterpart Ventures co-founder Patrick Eggen stated, "in-person meetings are the artery of that existence … it gives me an edge being here." "You still have the highest concentration of talent, companies and capital," he added.
The California Employment Development Department reported that, "between 2005 and 2019, employment in the five counties that make up the bulk of the Bay Area grew by 29 percent, adding 674,000 jobs." But construction of new housing units lagged way behind, resulting in "soaring prices for housing and cost of living, which in turn fuel ever higher costs for paying employees."
Box chief executive Aaron Levie noted that, "there's a finite space in the Valley, and there's a need to scale and continue to expand." He opened a small office in Austin, now its largest outside of Silicon Valley. Apple is also "adding a large new facility in the area, and Tesla is building its second U.S. factory there."
Bloomberg reports that, "tech workers are leaving California in droves, sending San Francisco rents tumbling by as much as 35 percent." Last year, 38 percent "of all venture dollars deployed went to startups in Silicon Valley … [and] so far this year, despite the pandemic, that number ticked up to 40 percent." Y Combinator reported that "the percentage of founders listing their addresses as within the Bay Area has held steady this year." In other words: "no clear rival is emerging to Silicon Valley."
Founders Fund partner Lauren Gross noted that, "if it were obvious, you would have seen more of an exodus to a single place." That company "seriously considered about a half-dozen cities … [factoring] in tax rates, local regulations and proximity to a major hub airport." They were all eliminated and, for now, "the firm will mostly stay put" although it will open a smaller office in Miami.