In an effort to avoid a ban in the U.S., popular social video platform TikTok aims to partner with cloud services company Oracle. TikTok parent ByteDance proposed a deal in which Oracle would serve as tech provider in the U.S., although details have not been revealed regarding any potential changes to TikTok's ownership structure. ByteDance submitted the proposal to the U.S. Treasury Department and Secretary Steve Mnuchin announced plans to review it this week with a particular emphasis on security issues. If approved, the deal could make Oracle a major advertising player that is more relevant to younger audiences.
Expressing national security concerns, among other issues related to ongoing China-U.S. tensions, the Trump administration gave ByteDance an ultimatum to sell TikTok to a U.S. company or face the app being banned. Last month, TikTok's new CEO Kevin Mayer resigned, citing the evolving "political environment" — and then this past weekend, ByteDance rejected a bid by Microsoft, which had recently teamed with Walmart on a proposal.
Rather than accepting Microsoft and Walmart's offer, the proposed plan would have Oracle hold a stake in TikTok. The partnership would also make the U.S. tech giant the "trusted technology partner" for the app's user data here in the U.S., a move intended to satisfy the Trump administration's concerns. According to sources, the deal would address data security issues but would still require approval by the White House and Committee on Foreign Investment in the United States (CFIUS).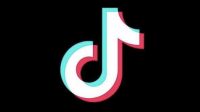 "If approved by the U.S. and Chinese authorities," suggests Engadget, "the months-long hand-wringing over the app, which highlights teenagers dancing to songs, may be over."
Oracle provides infrastructure to government agencies such as the CIA, NSA, and Naval and Air Force intelligence. "Oracle's close ties with the U.S.," as well as co-founder Larry Ellison's relationship with President Trump, "will likely mean that there's a higher chance of approval."
Secretary Mnuchin said the U.S. will review the proposal this week. "I will just say from our standpoint, we'll need to make sure that the code is, one, secure, Americans' data is secure, that the phones are secure and we'll be looking to have discussions with Oracle over the next few days with our technical teams," he told CNBC.
TikTok currently has more than 100 million users in the U.S. and has expanded 800 percent in the last two years.
This story is expected to evolve over the next day. ETCentric will have additional details tomorrow.
Topics:
Advertising
,
Air Force
,
Apps
,
ByteDance
,
CFIUS
,
China
,
CIA
,
Cloud
,
Donald Trump
,
Douyin
,
Government
,
Internet
,
Kevin Mayer
,
Larry Ellison
,
Microsoft
,
National Security
,
Navy
,
NSA
,
Oracle
,
Security
,
Social Media
,
Steve Mnuchin
,
TikTok
,
Treasury Department
,
United States
,
User Data
,
Video
,
Walmart