Oracle Corporation is making a bid to buy the U.S. operations of TikTok, and President Trump has voiced his approval. Oracle cofounder and chair Larry Ellison held a fundraiser for Trump at his house earlier this year, and Oracle chief executive Safra Catz worked on Trump's transition team in 2016. According to sources, Oracle has engaged in some preliminary conversations with minority TikTok owners, but it is unknown if the talks have advanced. Microsoft has also been in talks with TikTok and Twitter has explored a purchase.
The Wall Street Journal reports that, "Oracle, in many respects, would be a more unexpected buyer than Microsoft for the youthful video-sharing app," because it is "principally focused on corporate customers and has invested heavily in boosting its cloud-computing business." On the other hand, Microsoft is home of the Xbox video game business and Bing search engine and has "more than $136 billion in cash." Oracle ended its fiscal year with "around $37 billion in cash and equivalents."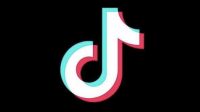 A source stated that TikTok is looking for a purchaser that brings "engineering expertise" as it navigates its split from ByteDance. Oracle, which is in talks with TikTok stakeholders Sequoia Capital and General Atlantic, could shift TikTok's service onto its own cloud servers.
Trump also repeated his "condition that any TikTok buyer must make a substantial payment to the U.S. government as part of the transaction," a demand that follows "a series of executive orders from the president that set a 45-day deadline for an American company to purchase TikTok's U.S. operations, as well as a 90-day deadline for the transaction to be completed."
Bloomberg reports that, although Oracle's interest in TikTok might seem like an "awkward fit … the match may not be as far-fetched as it first appears." It makes more sense, it adds, "in light of Oracle's desire to build up its cloud-computing and consumer-data businesses — and comes into even clearer focus" considering the company's close ties with Trump and Ellison's "cheerleading for American tech interests."
Oracle also needs a win for its Cloud Infrastructure unit, which "has struggled to keep up with rivals Amazon and Microsoft." Nucleus Research analyst Daniel Elman noted that TikTok could save "billions annually" by "forgoing payments to external cloud vendors."
Although Oracle doesn't have any consumer-facing businesses, Ellison — who boasts that his company's consumer database is second only to Facebook — has "sought a piece of the lucrative ad-targeting market with the company's Data Cloud, which includes a data-brokerage business that creates profiles of ordinary people and sells them to advertisers." Due to the European Union's GDPR data privacy law, however, it has had to curtail its data tracking in that region.
The division has suffered, with 5 percent of the staff laid off in 2018. In 2019, Oracle said revenue in that unit fell 15 percent. TikTok, suggests Bloomberg, could "spearhead a resurgence for the division."
Although TikTok could offer Oracle a platform for advertisers, the company would also face the challenges of running a social media company. Oracle "has little experience in this area and may face a more hostile administration if Trump loses re-election after Oracle secures a TikTok deal."
Topics:
Acquisition
,
Ad-Targeting
,
Advertising
,
Amazon
,
Bing
,
ByteDance
,
Cloud
,
Cloud Computing
,
Consumer Data
,
Daniel Elman
,
Data Cloud
,
Data Privacy
,
Donald Trump
,
European Union
,
Facebook
,
GDPR
,
General Atlantic
,
Larry Ellison
,
Microsoft
,
Nucleus Research
,
Oracle
,
Safra Catz
,
Sequoia Capital
,
Social Media
,
TikTok
,
Twitter
,
Video
,
Xbox