Oculus Story Studio, launched in early 2015 to tell virtual reality stories, has a winner on its hands with "Dear Angelica," a 12-minute animated experience that features the voice (and life story) of actress Geena Davis. Debuted at the Sundance Film Festival, "Dear Angelica" was drawn in VR with a new tool called Quill. The project follows Oculus Story Studio's previous VR efforts — "Lost," about a robot that gets lost in the woods; and the Emmy-winning "Henry," an animated story of a hedgehog who sought love (and hugs), the latter directed by Pixar animator Ramiro Lopez Dau.
According to Variety, Oculus Story Studio creative director Saschka Unseld says Davis wept when she watched a draft of the experience. In "Dear Angelica," the daughter of a famous movie star (voiced by Mae Whitman) writes a letter to her late mother, and that letter is the narration of the story, intertwining personal memories with movie scenes that the daughter re-watches.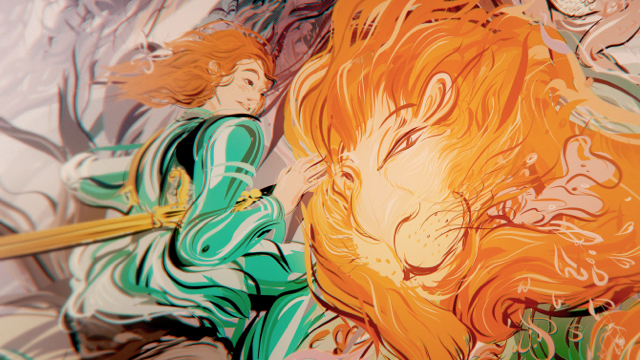 "It is about memories and about how we remember stories and how much they mean to us in our lives," said Unseld, who wrote and directed the piece. "The stories that our parents told us, but also the stories you've seen in movies, and how much they become part of us."
Unseld, who began writing the script in June of 2015, hired illustrator Wesley Allsbrook as art director. Initially, Allsbrook drew the characters and sets, which became assets converted to VR but the results, she says, looked "really ugly." Oculus Story Studio visual effects supervisor Inigo Quilez agreed. "If we are making a VR movie, then the content should be made in VR as well," he said.
Quilez created Quill, which allowed Allsbrook to draw the complex 3D images while wearing a VR headset. Because it was created for Allsbrook's use, her input — the need for more transparent tips for the strokes, for example — were incorporated into Quill.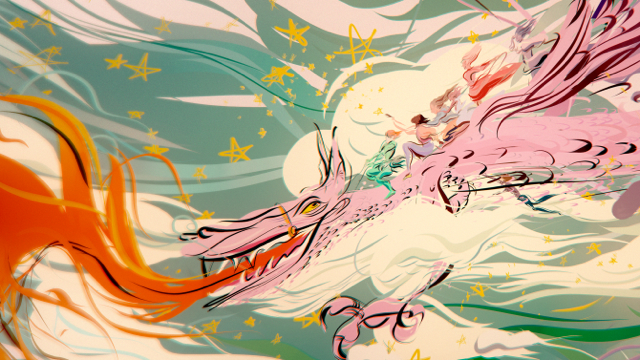 Google-owned Tiltbrush, available on the HTC Vive, is another tool for drawing 3D pictures, but Quill approaches the issue differently because it "was always meant to be a production tool for VR media." In "Dear Angelica," the viewer sees the animation being created stroke by stroke, "with individual lines of the animation being drawn out to direct the viewer's attention as the story unfolds around them," creating a first-ever animation experience in VR.
Working in VR also allowed Allsbrook and Unseld to collaborate in the 3D space. "You can play with this stuff like dolls," said Allsbrook. "You can pick things up and move them around and rescale them."
Unseld adds that they draw things around the viewer, trapping him in. Oculus Story Studio plans to continue to use Quill for animated VR, but also for "other art forms in VR," including comics. "Creative artists don't need a team of 20 engineers to back them up," Unseld said. "That's something incredibly powerful to have. That it's that easy to create inside of VR, and have it be an artistic voice inside of VR."