At the Oculus Connect developer conference last week, Oculus head of experience Colum Slevin teased the idea that the company would soon seek involvement in location-based VR centers and arcades in movie theaters and malls. He drew attention to a number of such location-based VR experiences, underlining how Oculus' involvement could help drive sales of headsets. Oculus recently listed a job opening for "Producer – Location Based Entertainment VR," that said it would include direct investments into location-based VR content.
Variety reports that the job would be to "build & curate portfolio of location-based experiences in collaboration with LBE (Location Based Experience) stakeholders at Oculus." The role would also include "sourc[ing] content from potential LBE partners," "develop[ing] relationships with best-in-class LBE partners and developers," "negotiate[ing] developer deals," and other tasks.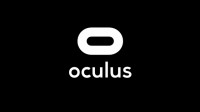 "We love the idea of an audience being able to go to a destination, and have an experience, and love that experience and continue that adventure at home," said Slevin.
Sources said that, in the past, Oculus "struck seven-figure deals with some game developers to premiere their titles exclusively on its headsets … however, up until now, these investments have all been for titles that premiered on the company's consumer VR hardware, not in VR centers." Variety suggests that "lagging sales of VR headsets" could explain the pivot to LBEs.
"VR arcades and location-based VR centers … have a much lower barrier of entry, and have been a way for many consumers to get a first glimpse of the technology." These centers also provide "VR attractions that can't be easily replicated at home," with the users able to roam stages, interact with physical props or experience "rumble chairs and similar equipment for ride-like experiences."
Oculus' thinking about LBE has evolved, added sources, who said that, "up until recently, senior Oculus executives seemed to be dismissive of location-based entertainment even behind closed doors, stressing that the company was singularly focused on selling its headsets to consumers for in-home use … [and] producers of location-based entertainment frequently found it much harder to work with Oculus than with its competitors."
One exception is The VOID, a Disney-supported VR startup that has been using "modified Oculus headsets for its VR experience centers." At Oculus Connect, The VOID demonstrated its "Star Wars: Secrets of the Empire" experience, and ILMxLab announced it will premiere its "Vader Immortal: A Star Wars VR Series" exclusively on the Oculus Quest.
Variety posits that, "instead of just offering scaled-down versions of those experiences for users at home, [Oculus] may rely on companion pieces to tie in-home and out-of-home VR together."