Nintendo reported that it sold only 160,000 units worldwide of its Wii U gaming device during the second quarter of this year, for a total of 3.61 million. By comparison, Microsoft's Xbox 360, first debuted in 2005, sold 140,000 units in June alone. The video game company reported a loss of $50 million by the end of the second quarter, which follows losses in the two previous fiscal years. Analysts recommend that Nintendo bring its games to other platforms, namely mobile devices.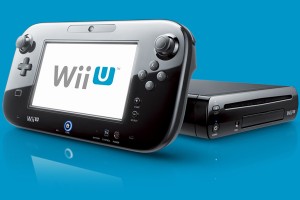 The Wii U's sales were also surpassed by the original Wii, which sold 210,000 devices in the last quarter, reports The Wall Street Journal. Despite slow sales, Nintendo believes that it can sell nine million Wii U devices by the end of March 2014, fiscal year's end.
However, a large issue is that the casual gamers that bought the original Wii prefer smartphones and tablets for their gaming needs. Smartphone and tablet users spent around $8 billion to download games over the past 12 months, estimates Atul Goyal, analyst with Jefferies.
The company is hard at work to reach its target by focusing on software to improve its appeal. "We will attempt to concentrate on proactively releasing key first-party titles from the second half of this year through next year to regain momentum for the platform," stated the company.
One potential option for the gaming company is to sell classic video games from the 1980s and 1990 for use on mobile devices, while maintaining newer games only for its own consoles, notes The Wall Street Journal in a related article. Nintendo has produced 22 of the top 25 top selling console or hand­held games of all time, according to Jefferies and VGChartz.
In June, Nintendo reported that it would release a pack of new video game titles from its "Super Mario Bros.," "Mario Kart" and "Donkey Kong" franchises within the next year. Thus far, there have been few titles released for the Wii U.
Embracing new technology may risk undermining its existing core business. However, if Nintendo opens its catalog of older games to smartphones and tablets, it could boost sales without sacrificing console sales.
The video game company is expected to release its anticipated "Pikmin 3" game for the Wii U. However, some analysts say that it will not be enough.
Really noteworthy games, such as "Super Mario Bros." will come out later this year, notes Michael Pachter, analyst with Wedbush Securities. At which time, the Sony PlayStation 4 and Microsoft Xbox One will arrive, "negatively impacting any potential lift from those titles."
Nintendo will also have to deal with the Asda, a British retail chain, which will no longer be selling the Wii U, according to the BBC.
Topics:
Asda
,
Casual
,
Classic
,
Console
,
Decline
,
Donkey Kong
,
Game
,
Gamer
,
Gaming
,
Jefferies
,
Microsoft
,
Mobile
,
Nintendo
,
Pikmin
,
PlayStation
,
Sales
,
Smartphone
,
Sony
,
Super Mario
,
Super Mario Bros.
,
Tablet
,
VGChartz
,
Video
,
Video Game
,
Wii
,
Wii U
,
Xbox
,
Xbox 360
,
Xbox One