As soon as this summer, said sources, Nintendo will introduce two new version of its Switch gaming consoles, which is entering its third year in the market. One new version will target gamers with relevant features, although hardware suppliers and Nintendo developers — who have access to a prototype — said it will not be as powerful as Sony's PlayStation 4 Pro or Microsoft's Xbox One X. The second version is aimed at casual gamers, and is intended as a replacement to its 3DS device, said the same sources.
The Wall Street Journal reports that, according to a source privy to Nintendo's plans, the company will most likely debut the new Switch versions in June at E3, and "possibly" release them "a few months later." Nintendo now rakes in more than 80 percent of its total revenue from the Switch, which first debuted in March 2017, and "investors are focused on how long the console can remain a profit driver," with some industry experts believing that sales will soon decline.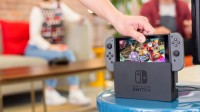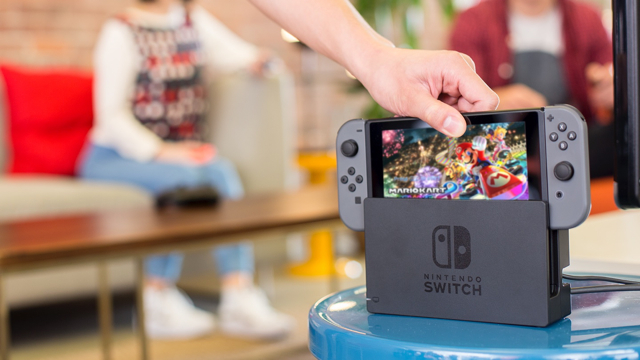 Visible Alpha polled analysts who "anticipate on average that 17.9 million units of the Switch will be sold in the fiscal year ending this month, followed by 17.4 million in the following year." Although game hardware manufacturers "generally come out with new consoles every five to six years," they also often "update the devices in the middle of their life cycles to keep the momentum going."
But Nintendo insiders, who have used the prototype versions, said this is more than an update. "You would be wrong to think the enhanced version is similar to what Sony did with PS4 Pro and the other is just a cheap alternative that looks very similar to some past hand-held machines," said one such source. But, to cut costs, said Nintendo suppliers, the upcoming version that is less expensive will "eliminate some of the functions used in the original Switch console, such as a vibration feature in its controllers … because there wouldn't be many games released using the full benefit of it."
Sharp, which didn't supply components for the original Switch, is reportedly going to provide "liquid-crystal displays for the new Switch machines." Sources also reported that, "Nintendo is preparing to release new game titles from well-known franchises, such as 'Animal Crossing' and 'Pokémon', to bolster Switch hardware sales." Nintendo confirmed that, late this year, it plans to unveil two new "Pokémon"-related games.