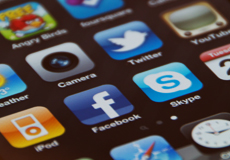 WESH-TV, the NBC affiliate in Orlando, launched a 99-cent iPhone app for updates in the Casey Anthony trial (involving the Florida mother accused of killing her 2-year-old daughter).
The app recently reached the #1 spot in paid iPhone news apps, and is currently holding the #2 position.
The app features liveblog, breaking updates, court documents, photos, video recaps, courtroom footage and packages produced by the station.
A major surprise has been the public interest in more than 20,000 pages of court documents.
Since the app is targeting national and international audiences, the branding focuses on Hearst Television (not the local TV station).