Amazon introduced Alexa for Hospitality this week, a new version of its virtual assistant designed specifically for the hotel industry. Alexa for Hospitality will initially be offered on an invitation basis to locations such as hotels and vacation rentals. The voice assistant will be customized per hospitality location so that customers can interact with an Echo smart speaker to easily adjust room controls, order room service, request housekeeping, ask location-specific questions, contact the front desk, check out, and more.
"Marriott International plans to integrate Alexa for Hospitality at select Marriott Hotels, Westin Hotels & Resorts, St. Regis Hotels & Resorts, Aloft Hotels, and Autograph Collection Hotels starting this summer," reports The Verge. "Some upscale hotels like the Wynn Las Vegas have already put Echos in rooms — even before Amazon optimized Alexa for the purpose and interacting with a new guest every day."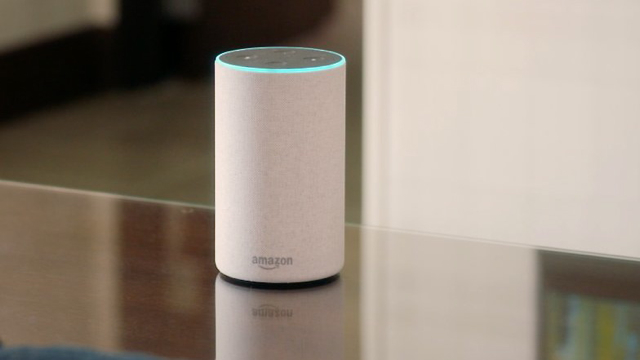 The announcement comes shortly after recent media attention regarding an instance in which Alexa recorded a private conversation of a user and mistakenly sent it out as a message. For those with privacy concerns about a smart speaker in their hotel room, The Verge notes some important claims by Amazon:
Recordings of Alexa commands are deleted daily.
Hotels are not given access to voice recordings of Alexa interactions. Nor are they able to review Alexa's responses to users.
Hotels can use Alexa for Hospitality to "measure engagement through analytics" or "customize the deployment" by choosing default music stations from iHeartRadio or connecting custom skills to their Echo devices. Amazon's example of the latter is Marriott offering TED Talks on Echo devices at its locations.
According to Business Insider, the speakers "will only work on that hotel's Wi-Fi network," so "if someone tries to steal the device, it won't work anywhere outside the hotel itself." Each Echo device can be managed via a customizable dashboard.
In the future, Amazon plans to add the ability for customers to link their Amazon accounts via Alexa for Hospitality. "That way you'll have access to your music subscription from Amazon Music or Spotify or your audiobooks from Audible," notes The Verge.
Related:
Alexa, When's My Next Class? This University Is Giving Out Amazon Echo Dots, USA Today, 6/20/18
Hola, Alexa! Amazon Echo Is on its Way to Both Spain and Italy, Digital Trends, 6/19/18
Topics:
Alexa
,
Alexa for Hospitality
,
Aloft Hotels
,
Amazon
,
Amazon Echo
,
Audible
,
Autograph Collection Hotels
,
Customer Service
,
Hospitality
,
Hotels
,
iHeartRadio
,
Marriott Hotels
,
Marriott International
,
Music
,
Privacy
,
Smart Speaker
,
Spotify
,
St. Regis Hotels & Resorts
,
TED Talks
,
Virtual Assistant
,
Westin Hotels & Resorts
,
Wynn Las Vegas