Netflix has been experimenting with new methods of artificial intelligence to improve its products. The streaming service has plans to begin using deep learning models, and while it has yet to specify what exactly it will be improving, the service is likely to use the tech for enhancing its movie recommendations feature. Other companies have also begun putting deep learning into practice in order to train their systems to better recognize text and images, as well as their meanings.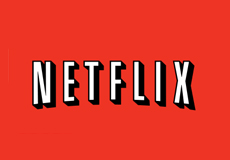 According to GigaOM, "deep learning and similar approaches to artificial intelligence are primarily focused on computer vision/object recognition and language understanding right now, and Web companies of all stripes are trying to take advantage of them."
Companies including Google, Facebook, Microsoft and Amazon are training systems to understand the meanings of text and images in order to benefit from better tagging and greater insight into customers' preferences.
"For the companies doing the research and fighting for attention in a Web world where he who has the best personalization and the best user experience wins, every little improvement helps," notes GigaOM.
The changes resulting from Netflix putting deep learning to use will likely be subtle, but any improvements we do notice in movie recommendations will likely be the direct result of these new methods.
The article says "it only makes sense" that Netflix would join other major companies in implementing deep learning. "The company already analyzes every little thing about what its subscribers are watching and how they're interacting with its site, and the types of deep learning models it's trying to build could take those efforts much further."
Topics:
Amazon
,
Analyze
,
Comprehend
,
Content
,
Customer
,
Deep Learning
,
Facebook
,
Film
,
Google
,
Image
,
Improve
,
Intelligence
,
Language
,
Microsoft
,
Model
,
Movie
,
Netflix
,
Personalization
,
Photo
,
preference
,
Preferences
,
Product
,
Recognition
,
Recommendations
,
Social
,
Stream
,
Streaming
,
Subscribers
,
System
,
Tagging
,
Television
,
Text
,
Training
,
TV
,
Understand
,
User
,
Video
,
VOD