With the success of "Red Notice" — the heist caper starring Ryan Reynolds, Gal Godot and Dwayne Johnson described as Netflix's first stab at a film franchise — the streaming service has turned a corner, quelling resistance to making the first-run theatrical window an afterthought for direct-to-TV and Netflix's 214 million subscriber households worldwide. Netflix has said it would spend $17 billion on original content in 2021, making it a talent magnet and major spender in Hollywood. The company plans to produce even more originals in 2022 and have them spread more evenly throughout the year (since the pipeline presumably won't be interrupted with COVID-19 shutdowns).
"Ever since Netflix first entered the originals market in 2011, it has steadily ramped up originals spending — anticipating studios would hold back TV shows and movies for their own streaming platforms," reported Variety in September. "Kagan predicts Netflix's spending on originals from 2021-25 will grow at a 14 percent compound annual growth rate, compared with a CAGR of 4.8 percent for licensed content."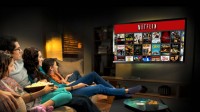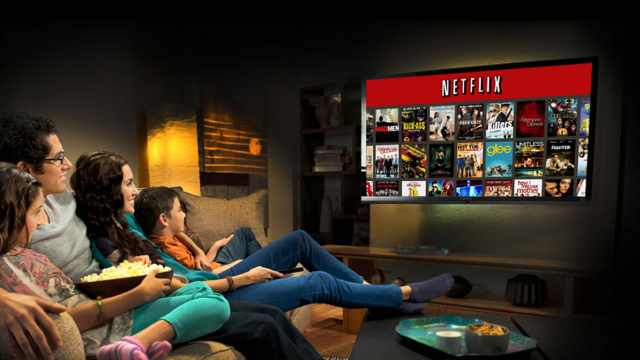 The company promises its most content-rich Q4 ever, with the December 24 Netflix premiere of "Don't Look Up." The destruction comedy about a comet threatening to hit a hapless planet Earth will hit theaters for a limited run on December 10, a strategy Netflix employs for its flashier offerings, qualifying its films for prestigious awards while helping to market the streaming debuts.
Netflix is also planning modest theatrical runs for Nora Fingscheidt-helmed "The Unforgivable," Jane Campion's western "The Power Of The Dog" and Paolo Sorrentino's Italian-made family drama "The Hand of God."
The strategy "has broadened the number of stars and filmmakers willing to work on films that will largely bypass multiplexes," writes The New York Times. For Netflix head of original films Scott Stuber, the star-studded pipeline plus the latest viewership numbers validate an approach described by NYT as "the culmination of four years of working to convince Hollywood that the service's subscriber base is worth more than any box office returns a film can muster."
Netflix's 2022 slate includes some high-profile projects from top directors and featuring A-list talent. Continuing to expand its toolkit, Netflix vice president of studio operations Amy Reinhard wrote in a blog post that the company is acquiring Scanline VFX, whose work includes Netflix's "Stranger Things" and "Blood Red Sky," among others.
Related:
Cinemark Puts Theater Chain Rivals on Notice: Why Not Carry Netflix Films?, The Hollywood Reporter, 11/22/21
Topics:
Amy Reinhard
,
Blood Red Sky
,
COVID-19
,
Dwayne Johnson
,
Gal Godot
,
Jane Campion
,
Movie
,
Netflix
,
Nora Fingscheidt
,
Original Programming
,
Paolo Sorrentino
,
Red Notice
,
Ryan Reynolds
,
Scanline VFX
,
Scott Stuber
,
Stranger Things
,
Streaming
,
The Hand of God
,
The Power Of The Dog
,
The Unforgivable
,
Theater
,
TV Show