The Sundance Film Festival is returning to Park City, Utah in January after holding its last annual event entirely online. The 2022 Festival will introduce a new hybrid format that will expand The Spaceship, a virtual venue of the New Frontier exhibition where attendees can socialize and visit virtual reality and mixed reality installations. Sundance is also introducing a new Biodigital Bridge, a human-scale screen that will connect "festivalgoers in Park City and those attending The Spaceship online from anywhere in the world — establishing the Festival as a metaverse that overlays the physical event with a virtual one."
"Shari Frilot, Sundance's senior programmer and chief curator of New Frontier, describes it as a human-scale screen where physical and digital attendees will be able to interact with each other," reports Engadget. "Developed with immersive studio Active Theory, the Bridge will offer basic chat support, but it's mostly a way for Sundance-goers to see how other attendees enjoy the event."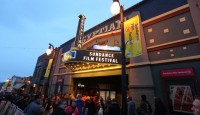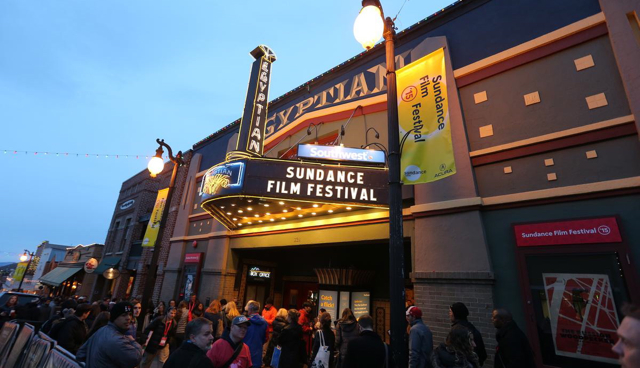 "Since 2007, the New Frontier exhibition has showcased multimedia storytelling, art installations, and biodigital performances that make use of emerging technologies like virtual reality, haptic tech and AI, among other tools," explains the press release. "The 2022 edition is visualized as a human-scale and person-first digital experience that balances connection with a sense of place."
During last year's online event, Sundance allowed attendees to interact via their avatars through The Spaceship. "Sundance's platform is built on WebXR, a way to deliver virtual reality over the web," so attendees "can enter that same space in VR by slipping on any headset and visiting Sundance's website," notes Engadget.
Sundance is making several improvements to enhance the overall experience for January's event. For instance, online attendees will be able to access the live-streamed events and panels with VR headsets.
"Sundance's new in-person venue, The Craft, will be free to access from the festival's kick-off on January 20 through the 25th, hosting a series of special public events, and allowing artists to come together around the present and future of their practice," according to Deadline. Sundance "will feature a Gallery, showcasing the complete lineup of XR (Extended Reality) work, along with a Cinema House and a virtual social space called Film Party, also hosting a programmed series of Artist Spotlights and film premiere parties, bringing filmmakers together with online audiences."
Tickets and passes for Sundance Film Festival 2022 will go on sale starting December 17.