In what could be bad news for companies such as Facebook and Google, the European Parliament has voted to toughen limits on the use of consumer data for advertising. The Committee on Internal Market and Consumer Protection (IMCO) voted overwhelmingly under the Digital Markets Act (DMA) to support stricter consent requirements for how personal information is used to serve ads, expanding the draft legislation to include a ban on the commercial use of the personal data of minors. The proposed law blacklists some practices of Big Tech platforms and empowers the EU Commission to undertake investigations, adding sanctions for non-compliant behavior.
The text says that platform gatekeepers shall "refrain from combining personal data for the purpose of delivering targeted or micro-targeted advertising" when acting "for its own commercial purposes, and the placement of third-party advertising in its own services," unless there is a "clear, explicit, renewed, informed consent," in line with the General Data Protection Regulation.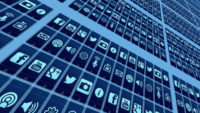 Specifically, the personal data of minors shall not be processed for commercial purposes, such as direct marketing, profiling and behaviorally targeted advertising.
Members of the European Parliament (MEPs) stressed that they support competition on the merits, but do not want Big Tech getting "bigger and bigger without getting any better" at the expense of consumers and the European economy.
"Today, it is clear that competition rules alone cannot address all the problems we are facing with tech giants and their ability to set the rules by engaging in unfair business practices," German parliamentarian and rapporteur Andreas Schwab said in a press release, emphasizing that the new rules will send a strong signal to consumers and businesses in the Single Market that "rules are set by the co-legislators, not private companies."
But, due to the fact that "adtech giants are masters of manipulating user consent at scale — through the use of techniques like A/B testing and dark pattern design," TechCrunch says stricter consent requirements for adults "aren't likely to offer as much of a barrier against ad-targeting abuse as the committee seems to think they might."
However, "if Facebook was finally forced to offer an actual opt-out of tracking ads that would still be a major win (as it doesn't currently give users any choice over being surveilled and profiled for ads)."